Sarah Ferguson calls Prince Harry, Meghan Markle 'brave' for leaving royal life
The Duchess of York said that "anyone that stands very tall about their own beliefs is very brave."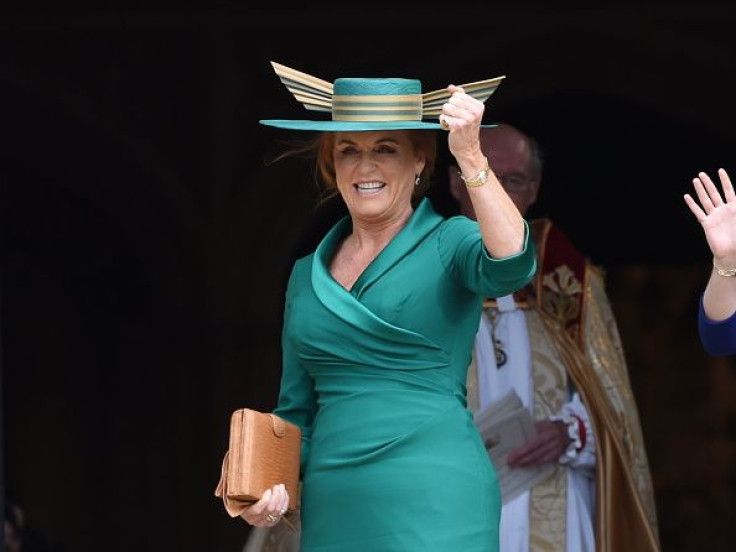 Sarah Ferguson shared her support for Prince Harry and Meghan Markle during a recent interview on Australian TV to promote her new book "A Most Intriguing Lady."
The Duchess of York said during an appearance on the morning show "Sunrise" that the Duke and Duchess of Sussex were "brave" to leave their royal life and move to the U.K. She said she respects their decision to stand up for what they believe in.
"It's been a colourful chapter for the royals in recent times – you've been clear about the fact that you left the royals, and respect the realities of all that ... Do you think some of the others who have left, Harry and Meghan for example, will struggle with that transition ongoing?" new host Matt Shirvington asked.
In response, Ferguson said, "The thing is – and I'm really adamant about this – is that anyone that is out there really trailblazing for their own beliefs, and it doesn't matter where you're from or who you are, you trailblaze for what you believe ... That's very brave."
The 63-year-old shared that she "would never be one to make a comment on any other member of the royal family or anybody who does that." But she finds "anyone that stands very tall about their own beliefs is very brave, whoever it is."
In the same interview, Fergie, as she is most commonly known, also shared her last conversation with the late Queen Elizabeth II. She said the last thing her mother-in-law said to her was, "Sarah, just be yourself."
She added, "And then she said, 'You know, you must continue with kindness like you always do.' And I think my message, Shirvo, to you and to Natalie and to my sister and everyone listening or watching is, you know, judgment is not cool."
"You know, no race, creed, colour, or any other judgment. It's about love and kindness and being kinder and making the smile go a long way. And just when you think that you walk along a street and you have – just smile at someone, you know, give back. I feel really strongly about it."
Ferguson also talked about the late Queen's corgis, who were entrusted to her and her ex-husband Prince Andrew's care. She said they now follow her "around everywhere" and said they are "very gentle" when she gives them treats. Fergie added that she always thinks of Queen Elizabeth II "every single day" when she gives the dogs treats because she "used to watch the Queen when she used to break up a little biscuit in her hands – because she had little hands – and she used to feed the corgis little biscuits after meal times."
Prince Harry and Meghan Markle left their royal duties and moved to California from the U.K. in 2020. They now live in their Montecito mansion in Santa Barbara with their children Prince Archie and Princess Lilibet.
This is not the first time that Fergie has voiced her support for the Duke and Duchess of Sussex. Back in March, she said that she has "no judgement on the Sussexes." She also called it "nice" that the duchess has made Prince Harry "very happy" saying, "Honestly, he's so happy with her. She really loves him. And I think that's beautiful — and that Diana would be proud of him and her lovely grandchildren."
In their "Harry & Meghan" Netflix docuseries, Prince Harry and Meghan Markle revealed that it was Ferguson who taught her how to do a proper curtsy ahead of her first meeting with Queen Elizabeth II. The Duchess of Sussex said it was a surprise meeting with Her Majesty and that she was not prepared for it. Thankfully, Fergie was there to help her out.
© Copyright IBTimes 2023. All rights reserved.