Italy: Romanian migrant has finger cut off in neo-Fascist attack with xenophobia on rise in Rome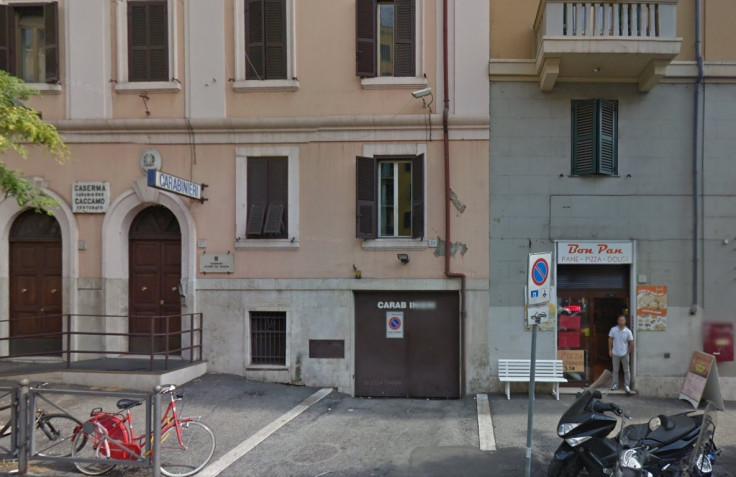 A Romanian migrant had a finger cut off by reported far-right extremists in a brazen daylight attack in Rome that has underscored growing xenophobic sentiment in Italy.
The 33-year-old construction worker was assaulted by three Italian men, aged between 21 and 25, as he was having a morning coffee at a bar in the San Giovanni district.
Armed with batons and bottles the assailants chased him out in the street and into a bakery located next door to a Carabinieri police station, where he took shelter inside a toilet.
Before security forces were able to intervene, the trio had knocked down the door and attempted to stab the victim in the neck with a baker knife snatched from behind the counter.
The blade hit the man's hand instead, as he was trying to protect his throat, resulting in the amputation of one finger.
"He wanted to kill me," the Romanian, who has been living and working regularly in Italy for years, told La Stampa newspaper. "I thought I was going to die. They were like ferocious beasts."
The attackers were subsequently arrested and are currently in detention, facing a number of charges including attempted murder, resisting arrest and grievous bodily harm.
Carabinieri told IBTimes UK that the motives for the violence were not immediately clear, as the three, who have not been named, are not affiliated with any neo-fascist or far-right group.
Local media however reported it bore all the hallmarks of a racist assault, indeed describing the arrested as neo-fascists.
Eyewitnesses told Rome's daily Il Messaggero the attackers shouted "dirty Romanian we don't want you here", while La Repubblica newspaper quoted them as saying "we [Italians] come first".
The incident came as the asylum seeker crisis in the Mediterranean fuels hostility against immigrants across the peninsula.
Italy's xenophobic Northern League, led by populist firebrand Matteo Salvini, made important gains at regional elections last week, thanks to a series of populist pledges such as to turn back migrant boats and bulldoze Roma camps.
The party, which is currently polling at around 15% nationwide, recently struck an allegiance with the extreme-right movement CasaPound, whose members today scuffled with anti-fascist protesters during rival demonstrations in the capital on 4 June.
CasaPound had organised an anti-immigration rally after a woman was killed in a hit-and-run accident, allegedly the fault of a young Roma.
A recent Pew Research Center survey found that almost nine in ten Italians (86%) have an unfavourable attitude towards Roma – the highest percentage in Europe. Similarly 61% of those interviewed said they have a negative view of Muslims.
© Copyright IBTimes 2023. All rights reserved.