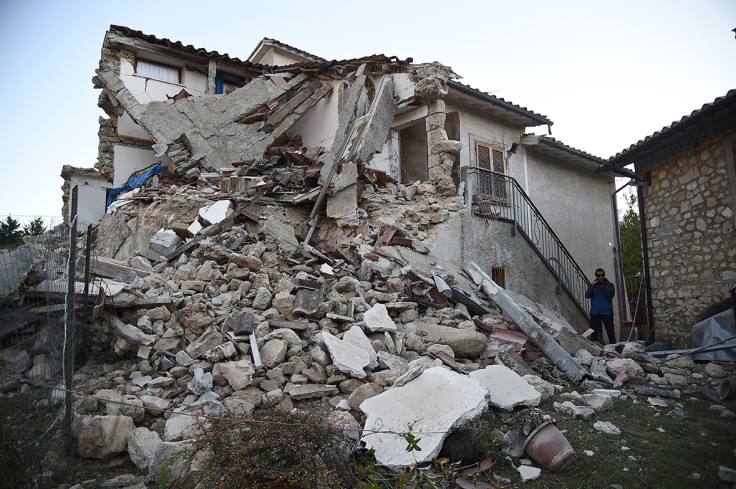 A strong tremor of magnitude 4.8 has hit central Italy in the early hours of Thursday (3 November) within a week of the earlier powerful earthquakes. The latest quake is thought to be a shallow one.
The US Geological Survey said the tremor was 10km deep and its epicentre was around 50km southeast of Perugia — the same region that was struck by three quakes in the last week of October, which brought down buildings.
There is no word on casualties caused by the latest quake but local reports suggest buildings have collapsed. Although a magnitude of 4.8 is considered to be moderate, the shallow nature of the quake would have shaken the earth more vigorously.
"Everything here that was standing is collapsing and what hasn't collapsed is unsafe," said Mauro Falcucci, mayor of the badly hit town Castelsantangelo sul Nera. "Everything appears razed to the ground", he added.
As many as 15,000 residents in the Apennine mountainous regions have fled their homes since Sunday (30 October) with more than 1,100 aftershocks recorded so far.
While the same region was hit by twin quakes each measuring 5.5 and 6.1 on 26 October, it was followed by a strong one of 6.6 magnitude on 30 October. This was the most powerful tremor to strike Italy in more than three decades.