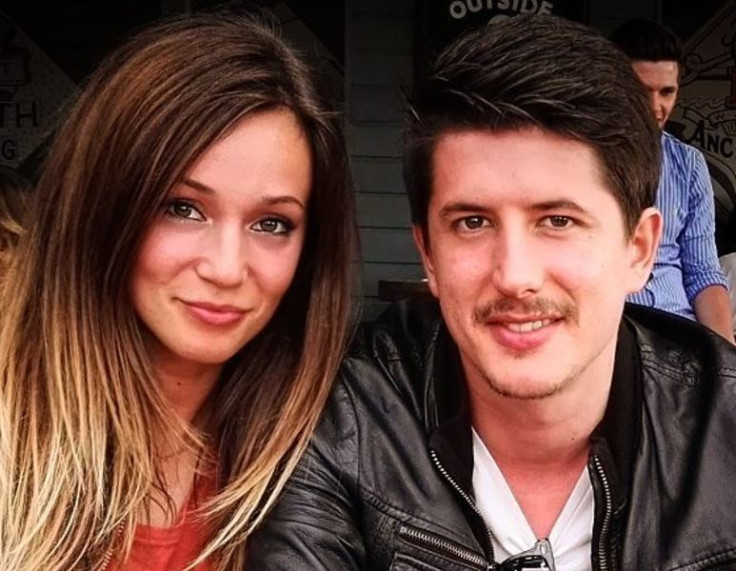 A young woman trapped with her boyfriend in Grenfell Tower as it was engulfed in flames phoned to say goodbye to her parents, telling them: "I am so sorry I can never hug you again."
Gloria Trevisan and partner Marco Gottardi, both architects from the Veneto region of northern Italy, are still missing, feared dead by their families.
They spent their final moments telling relatives they loved them, with Gloria revealing to her mother: "I had my whole life ahead of me. It's not fair. I don't want to die.
"I wanted to help you, to thank you for all you did for me. I am about to go to heaven, I will help you from there."
The couple lived on the 23rd floor of the 24-storey west London tower block, which caught fire on Wednesday morning (14 June).
They had moved to the city from Italy three months ago to find better career prospects after graduating from university in Venice.
When the fire broke out, Gloria rang her parents, who began recording all subsequent calls, The Telegraph reported.
The 27-year-old told them there was a fire on the third floor but seemed certain the firefighters would have extinguished the blaze before it got anywhere near their floor.
Another phone call a short time later was more frantic, however.
Boyfriend Marco tried to calm both his girlfriend and her parents, telling them: "The firefighters are here, everything is okay."
But Gloria's parents became more concerned when they turned on the television in their home near Padua and began watching a live broadcast of the inferno.
Gloria rang again, telling them: "We can't get out, we are blocked."
Her final call came as smoke was pouring into the apartment. She gave her mother the final message: "I am about to go to heaven, I will help you from there."
Her boyfriend also spoke with his family as the fire engulfed the building.
Giannino Gottardi, his father, told Italian newspaper Il Mattino di Padova: "In the first call they told us to be calm, that everything was under control. But in the second call – and I cannot get this out of my head – he told me that there was smoke, that a lot of smoke was rising up."
He said his son told of how the lifts were blocked and there was too much smoke to leave.
Emergency workers are still searching through the burnt-out building, which was almost entirely consumed by flames and now stands as a charred wreckage on London's skyline.
Thirty people have been confirmed dead so far but dozens are still reported missing.
Met Police Commander Stuart Cundy said recovering bodies could take months due to the extent of the damage. He admitted there was a risk not all would be identified due to the strength of the fire.
On Thursday, Scotland Yard opened a criminal investigation into the fire after residents complained their longstanding concerns over fire safety in the building went ignored.
The prime minister also announced an inquiry into the tragedy, saying the victims' families "deserve answers".