The editor of an independent newspaper in Burundi has issued a cry for help after two bodies were found during a search for his missing journalist, Jean Bigirimana, who was allegedly abducted on 22 July.
Burundi's media was among the first casualties of violence that has rocked the country since end of April. In May 2015, IBTimes UK exclusively reported how local journalists had gone into hiding as they feared they were on an alleged hit-list rolled out by the country's government after the failed coup d'etat.
Bigirimana, a journalist at independent media group Iwacu, was arrested 20 days ago after leaving his home for Bugarama, in the central province of Muramvya (Read more: Iwacu press group to file complaint as journalist Jean Bigirimana still missing after 11 days).
The case was officially referred to National Council for Communication (CNC) president Ramadhan Karenga, who undertook to follow the case, on 25 July.
In a tweet, police spokesman Pierre Nkurukiye denied detaining the young father of two little boys − Don Douglas, 8, and 3-year-old John Kiny − and said authorities had opened an investigation.
Two bodies found, 'showing signs of torture'
Earlier this week, Iwacu dispatched a team of journalists to investigate Bigirimana's disappearance after its editor claimed the authorities failed to do enough to search for him, alongside members of Burundi's Independent National Commission on Human Rights (Commission Nationale Indépendante des Droits de l'Homme, CNIDH) and civil defence police officers.
On 7 August, the team - dubbed #FindJean - found a decomposing body in the river Maragarazi where sources had indicated the journalist may have disappeared, before discovering another dark mass between river rocks, "by accident".
"They first thought it was rocks, and did not get closer. But then they did. It was another body," Antoine Kaburahe, Iwacu founder and director, exclusively told IBTimes UK from Belgium, where he has been in exile since mid-November 2015.
According to a member of the search team, a body was found "beheaded" while at least one of the bodies "showed signs that the hands were tied up together".
"We are in shock. One of the bodies was beheaded before it was thrown there. The method of beheading before disposing of the bodies shows the willingness to ensure a further identification of the victims is not possible," Kaburahe, who has been coordinating the search mission, said. "We face a horrific system of professional killers. What is going on in this country in incredible."
Describing the slow pace of the process, Bigirimana's employer said: "It took them three days to go and recover the bodies, it's not normal. It's horrible."
Antoine Kaburahe's desperate cry for help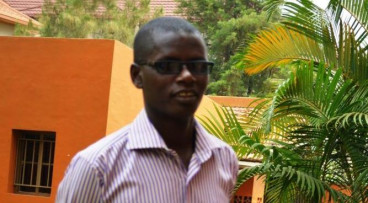 "I want to plea for all those missing people, and all those bodies found in rivers," the editor in chief said. "That we haven't found Jean yet means he is still missing, and that is terrible enough. Even if we do manage to identify those two bodies and that none of them is Jean, our colleague is still disappeared and that is unacceptable."
In the optimistic case that none of the bodies is Jean's, Kaburahe insisted the discovery would not change Iwacu's struggle.
"I am pleading for the last ones (journalists) still here. What happened to us at Iwacu is a terrible message they are sending us. Jean's disappearance goes right to the heart of our team. But I want to send this message: yes, we are affected but we still stand. We continue. And we won't stop: we need to know Jean's fate and we will discover the truth."
There are more than 100 Burundian journalists in exile, and the very last media houses have been facing extraordinary pressures and threats for over a year now.
Kaburahe added: "We are 'The Last of the Mohicans' – Iwacu is the last window open on the world. It can't close, and to make sure it stays open, the world needs to demand the respect of these brave journalists, who remain in Burundi despite the risks, despite the threats of kidnapping, despite the threats of death."
The editor said he would continue to demand full respect for the team's work. "We also urge human rights organisations to protect our journalists. We are just here to work in a profession recognised by Burundi's Constitution, we are not illegal, we have headquarters, we have offices, we have a Code of Conduct, all our articles are signed. If there is a disagreement with the content, there is a National Communication Council," he said.
"We should be able to carry out doing our journalism work normally, whatever happened in Burundi. We want to participate to the reconstruction of our media sector. We are not opposed to this government, we just want to do our work, which also consists in denouncing bad governance, human rights violations and corruption. But do we have to die for it? I can't understand how a young man, father of two young children, can disappear or die like that."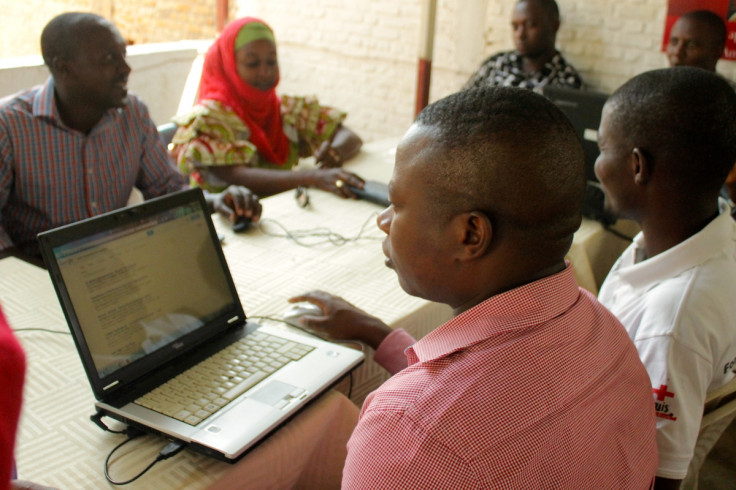 Kaburahe: 'Respect for human life'
As much as there is a need to advocate for the protection of journalists, Kaburahe called on the international community, the African Union (AU), the European Union and the United States to weigh heavily on Bujumbura "for the respect for human life".
"Jean Bigirimana was a journalist, and so we related his disappearance, and we will continue to do so until we find him. But there are so many anonymous people who are disappeared, who have not had and will not have the same media campaign."
While Burundi's interior minister suspended the activities of 10 civil society and human rights groups in November 2015, United Nations and AU human rights observers have described attempts by the authorities to obstruct or restrict their full access to certain areas of the country, and the regime last week rejected a 228-strong UN Police force expected to monitor human rights violations and abuses.
"I don't know what can be done today. Preference should be given to the dialogue: we need to stop what is happening in Burundi. We can't continue like that."
Political unrest in the East African country has left up to 900 dead and at least a quarter of a million displaced from their homes. Burundi's deadly violence erupted after President Pierre Nkurunziza announced a controversial run for a third term, which he won in contested elections in July.