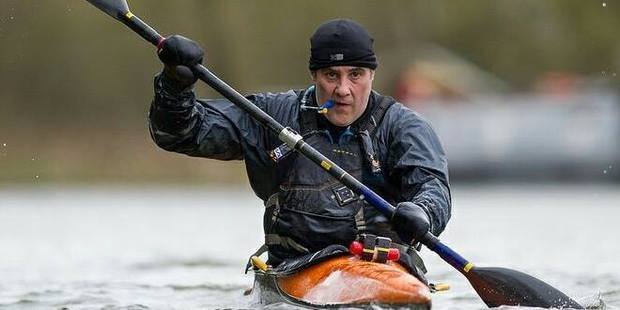 Steve Truglia, a James Bond stuntman has died after an abseiling stunt went wrong and he plummeted 300ft to his death.
The 54-year-old from Wanstead, east London held the world record for the quickest 100m abseil. He also performed more 'body burns' than any other British stuntman, with over70 full-body burns to his credit.
He had featured in a number of James Bond movies including Tomorrow Never Dies and The World Is Not Enough. He also appeared in Saving Private Ryan.
Truglia was meant to be abseiling from the helicopter at the same time as another stuntman. It's unclear how the accident happened as authorities have not yet released further details or information.
From Truglia's Facebook page it appears there were problems due to adverse weather conditions.
He had concerns that the chopper was too small to take the weight of two men. Heavy rain had made ropes which were left in the open overnight potentially unsafe for the stunt.
The stuntman, who served with the SBS, the UK's naval special forces posted "Let's do this" on Facebook before he attempted the ill-fated feat in Chongqing, southwest China. He was also a former SAS soldier with 20 years' service in the armed forces.
Phil Tunicliffe, an ex-military friend told The Sun: "We have not been able to find out much about what happened. The Chinese company he was working for are trying to keep things under wraps.
"He had meant to be attempting the stunt on Tuesday above the Wulong National park but it had been put off until Thursday because of heavy mist and fog.
"All we have been told is that there was a fall, but that does not make sense to us. Steve was a professional stunt man and had done these types of abseils many times.''
Truglia's partner was only informed that he had died in a fall after receiving a text message from a Chinese woman.