Japanese firm snaps up UK's second biggest tyremaker for £215m
Japanese firms have upped their interest in buying cheaper British firms since the UK's Brexit vote.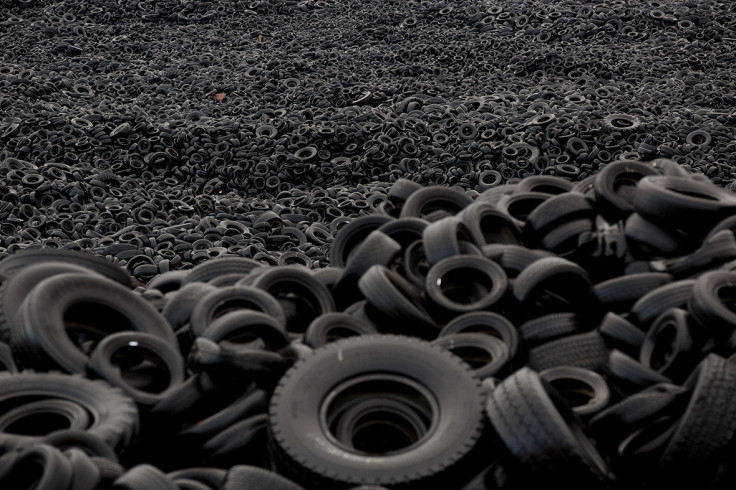 The UK's second largest tyremaker Micheldever Tyre Services has agreed a takeover by Sumitomo Rubber Industries for £215m ($267m, €251m), as Japanese firms aggressively hunt down British assets.
Sumitomo completed the deal with the British tyremaker private equity owner Graphite Capital.
The move means both of the UK's largest tyremakers are now owned by Japanese firms, after conglomerate Itochu bought Kwik-Fit for £637m in 2011.
Japanese firms have shown a growing appetite for UK firms since the pound plunged by 16% after June's Brexit vote, making UK companies cheaper.
Japanese Telecom and software giant SoftBank's £24bn purchase of UK chip designer Arm Holdings in September, was the largest acquisition of this kind last year.
The second largest deal of 2016 was Takeda Pharmaceuticals' $790m acquisition of Cambridge-based rival Crescendo Biologics.
Japanese businesses spent $33.7bn to purchase 43 British companies last year, according to data firm Dealogic. That compares with 29 Japan to UK deals worth $9.5bn in 2015.
Sumitomo, the world's sixth largest tyre manufacturer, said it bought Micheldever as part of its plan "to strengthen its production capabilities and expand its sales" in Europe.
Winchester-based Micheldever employs almost 1,600 staff, and made sales of around £320m last year, accounting for some six million tyres.
© Copyright IBTimes 2023. All rights reserved.