Mike Ashley throws full weight behind embattled Sports Direct chairman
Keith Hellawell survives second vote, despite 54% of independent shareholders calling for his resignation.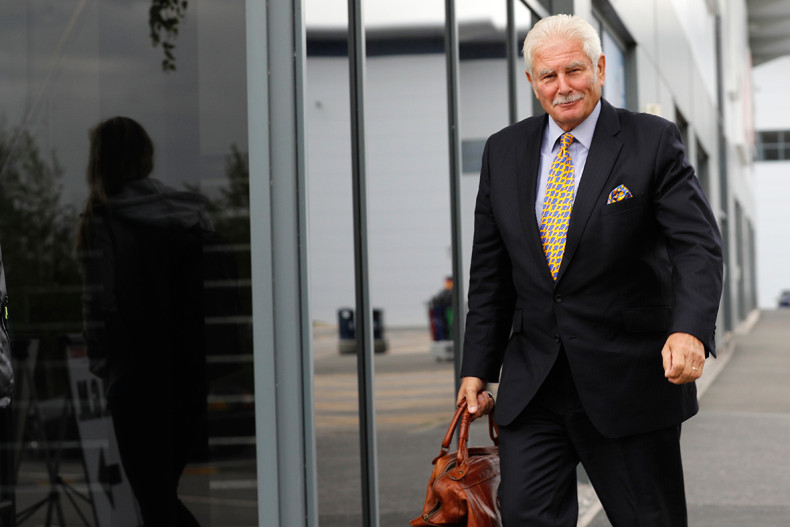 Keith Hellawell, Sports Direct's embattled chairman, was re-elected on Thursday (5 January), defying the opposition of the majority of the company's stakeholders.
Hellawell, who only held on to his job at the shareholders meeting in September thanks to the backing he received from company founder Mike Ashley, has attracted criticism over his role in the recent mismanagement failures that have hit the retailer over the last 12 months.
On Thursday, the company held a second vote after a special meeting was called but Ashley, who remains Sports Direct's major stakeholder, reiterated his support for Hellawell.
"Keith has my full backing and will be continuing in his role on the basis that he has the unanimous support of the board," he said.
"I note that many of those who voted against Keith have acknowledged that we have made positive progress since the annual general meeting."
Some 54% of shareholders voted against Hellawell, the same percentage who expressed a similar opinion back in September – but the weight of Ashley's backing proved crucial, as the Newcastle United owner controls 55% of the Derbyshire-based company.
In September, the Sports Direct chairman claimed he had offered to resign, but was persuaded to change his decision by the company's board as the group pledged to improve working conditions in its warehouses.
Earlier in 2016, Sports Direct was heavily criticised for the treatment of its staff and for the working conditions it offered.
A report into the company's operations released in July concluded Ashley had built his success on a business model that treats workers "without dignity or respect".
It said working conditions for his staff were similar to those of a Victorian workhouse, and heard numerous accounts of worker mistreatment, including staff being penalised for taking breaks and promises of permanent contracts in exchange for sexual favours.
Following the vote, Paul Lee, the investor's head of corporate governance, said Hellawell would face a much sterner test at the next annual shareholder meeting later this year, as the 74-year-old has pledged to step down should he fail to win the support of independent investors.
"Most importantly, we need to see progress towards appointing a new executive team with the necessary skill set and experience to manage a company of Sports Direct's size and scale," Lee said.