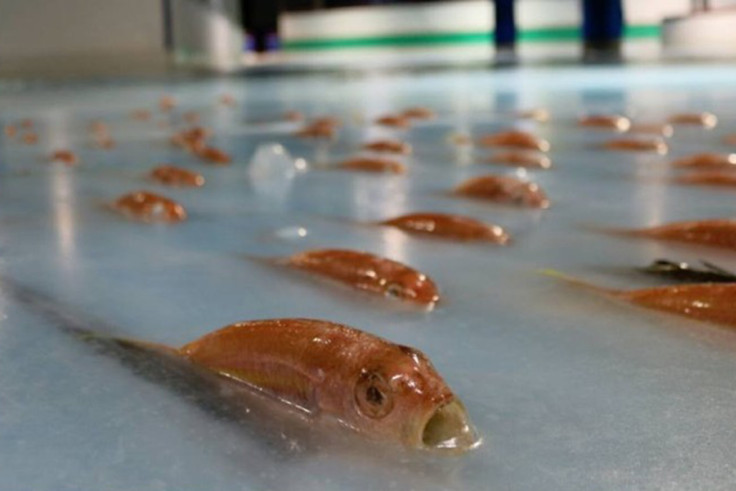 An ice skating rink in Japan has been forced to close after a barrage of complaints over fish being frozen into the ice. The rink was opened in Space World, Kitakyushu, earlier in November, including the 5,000 frozen fish.
The attraction was opened on 12 November and quickly garnered criticism online and accusations of cruelty to animals. Pictures showed goldfish-like fish half submerged in the ice with their mouths open.
According to the BBC, comments on the park's Facebook page called the rink "disrespectful of life". Another said: "What were you people thinking, to use dead fish to decorate a playground?"
The park has since been shut. A statement on their website said that after receiving so much criticism, they "sincerely apologise". Beforehand the park had responded saying that the fish that had been frozen were already dead.
The fish had been bought already frozen at a wholesale market, the park said.