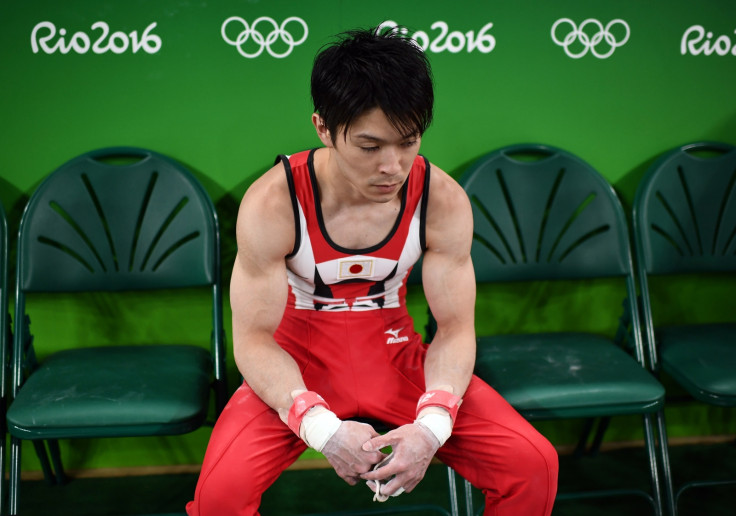 Kohei Uchimura, Japan's hope for the men's gymnastics gold medal at the Rio 2016 Olympics has revealed running up a huge mobile phone bill after playing Pokémon Go on roaming while in Brazil preparing for the Games.
The current reigning Olympic and six-time world champion had a nasty surprise when his mobile service provider hit him with a ¥500,000 ($4,952, £3,762) bill for overseas roaming charges for playing the popular Pokémon Go mobile app while preparing at the pre-Olympics training camp in Sao Paulo, according to Japan Times.
"He looked dead at the team meal that day," fellow Japan Olympic teammate Kenzo Shirai told the newspaper.
Uchimura said that he became hooked on the addictive creature-catching mobile game and did not check whether he had a flat rate set for daily data roaming, so he had a huge shock when he got the bill and had to contact his mobile service provider.
Thankfully, the mobile operator relented and allowed Uchimura to pay ¥3,000 per day that he spent playing Pokémon Go, but the incident serves as a warning to fans of the popular game who go abroad – make sure that you have sorted out a roaming data package with your provider, or buy a SIM card offering a data package when you arrive in the country you are visiting.
Also, it is a good thing to remember that Pokémon Go can be played on Wi-Fi and Pokémon will still appear if you are stationery in a building – you just will not be able to seek out Pokémon nearby. Although Pokémon Go is not actually data-intensive, when you are out and about, it does require GPS to track your exact geographic location in order to allow users to interact with PokéStops and Gyms at local landmarks.
How to avoid roaming charges abroad
If you are on an iPhone, Apple has already switched off data roaming by default, but if you want to double-check, go to Settings > Mobile Data > Data Roaming and make sure that the button is switched to "off".
When using an Android device, go to Settings > Data Usage, then tap on the three dots on the top right-hand corner of the screen, and then select the option "Restrict background data". Also go to the Google Play app and go to Settings > Auto-update apps and make sure it is set to "Wi-Fi only", to make sure that your apps cannot be automatically updated while abroad.
For more tips on how to avoid roaming charges and a breakdown of charges in the UK, see PC Advisor's handy guide here.