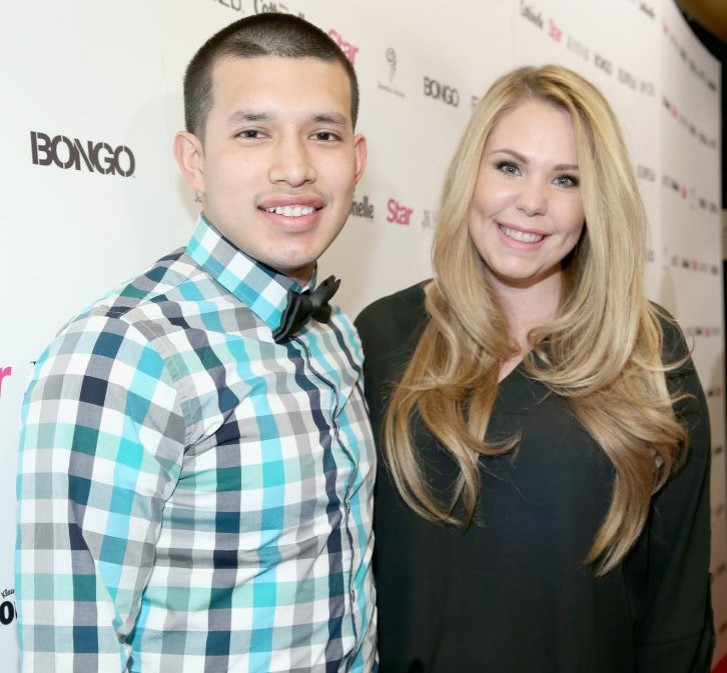 Teen Mom 2 stars Javi Marroquin and Kailyn Lowry have decided to put their difficult past behind them as the former couple reunited over the weekend on the soccer field.
Marroquin joined Lowry to watch their three-year-old son Lincoln and her seven-year-old son Isaac (with ex-boyfriend Jo Rivera) play soccer. Marroquin spoke to Radar Online and revealed that they are doing "really well". The Teen Mom star filed for divorce from Marroquin in December 2016.
He told the gossip outlet, "We are actually doing really well. Everything is behind us now and we've moved on. It's all about the boys now and it's great."
The 24-year-old Marroquin revealed his relationship with former stepson Isaac is "awesome." He said, "They started soccer so I get to show Isaac some new skills." This news comes after Lowry announced that she is expecting her 3rd child, but the identity of the baby's father is kept a secret.
Javi and Lowry's divorce drama was a big part of Teen Mom 2 season 7, with cheating allegations against the 25-year-old MTV star. "You're real happy with what you did? So you didn't admit to me that you slept with someone?" Javi questioned, "You're going to open your legs to some guy that's not a big f*****g deal?"
Their drama was also the highlight of Teen Mom 2 reunion episode, wherein Kailyn opened up about their divorce to host Dr Drew Pinsky. She said, "Before I said the deployment would make us or break us and for me, I think it had solidified my decision. I had not wanted to be with him prior to the deployment so once he deployed, it really sunk in that this is what it would be like if we got divorced. I started to really find myself and really be happy."
Revealing that her miscarriage was the final straw in their marriage, the 25-year-old reality star continued, "He doesn't see it but I was so out. I didn't want to be in the marriage anymore. It was before [the miscarriage] but I think that was probably the final straw for me. I wasn't nice to him, we stopped supporting each other, we fought all the time."