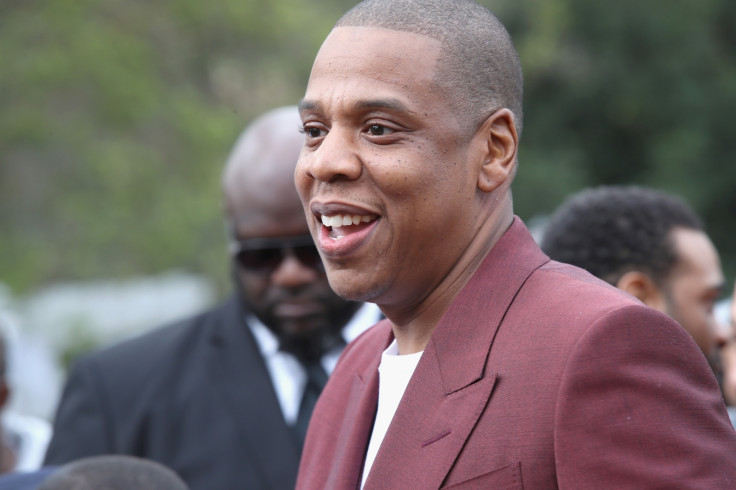 In 2013, Beyonce rocked the Superbowl halftime stage at the New Orleans Superdome to deliver an electrifying performance in front of 76,500 people.
Dressed in a plunging leather Rubin Singer corset, the Formation hitmaker sang a medley of her solo hits, showed off her perfectly choreographed routines, before being briefly joined on stage by former Destiny Child members Kelly Rowland and Michelle William.
The 36-year-old diva returned two years later to support Coldplay when it was their turn to dazzle the world's TV audience. But despite seeing his woman perform during the iconic half-time show, Jay-Z has not been tempted to follow in her footsteps.
"Lots of people have been saying Jay will perform with Justin Timberlake, but it is simply not the case," a source told the Sun.
"He has enough songs to create an incredible performance but he really has no plans to do the half-time show."
If the 47-year-old rapper does have a change of heart, it wouldn't be the first time the couple have both headlined the same stage. Fans may recall that Jay Z put on a hip-hop extravaganza, starting with an acoustic version of 'Wonderwall' at Glastonbury in 2008 after a public spat with Noel Gallagher. This is likely to have inspired his other half to accept the same gig at the iconic festival three years later.
Super Bowl LII 2018 is set to take place at the U.S. Bank Stadium in Minneapolis on 4 February. Although organisers of the annual sporting event are yet to announce a performer, Britney Spears was said to have had "secret discussions" with TV execs.
"Britney has made it clear to her team that it is a dream to perform at a Super Bowl," an insider told the New York Daily News back in July. "She has the hits package and appeal to be a headliner."
The pop princess previously joined an eclectic line-up which included Mary J Blige, Aerosmith and N'Sync back in 2001. They treated fans to a medley of some of their biggest hits as well as a special rendition of Run-DMC's Walk This Way.