Jennifer Aniston and Justin Theroux To Marry In Kenya?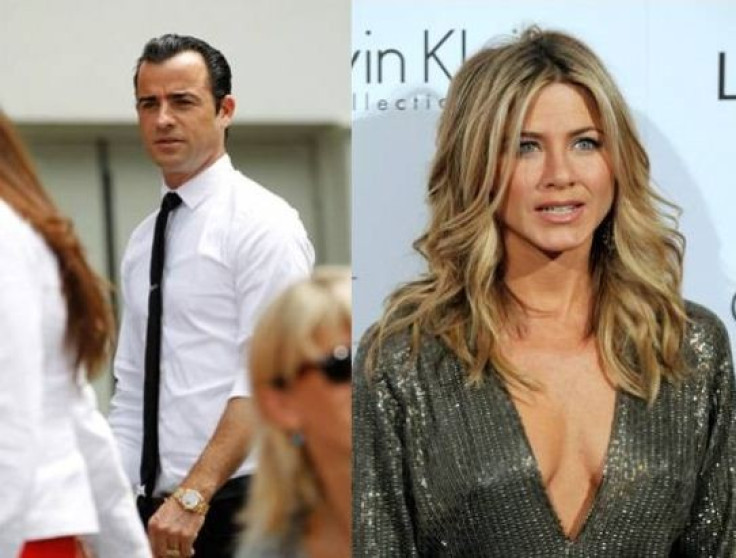 Actress Jennifer Aniston and fiancé Justin Theroux are reportedly planning to tie the knot in Kenya in December.
According to a report in the Mirror, the couple has planned a nine-night private safari in the African country for the first week of December where they will have an informal blessing. Later they will also have a formal ceremony in Los Angeles upon their return from the trip.
"Both Jen and Justin want a private and intimate wedding and they love the idea of eloping and marrying abroad. Kenya will be an amazingly romantic break and the plan is to have some kind of informal blessing while out there. They may well undergo something more formal in Los Angeles immediately afterwards," a source revealed to the paper.
While the Friends actress who recently made up with her mother, Nancy, after several years of disagreement could cause problems since Aniston's mother wants to attend the wedding of her daughter. Unfortunately, Nancy is not well enough to travel after she suffered a stroke last year.
"Now that Nancy and Jen have fixed their relationship, Nancy desperately wants to see her daughter getting married. Sadly she had a major stroke last year and can't travel if they do elope. Basically Jen has to choose between her mum and her dream wedding," the insider added.
Aniston and Theroux announced their engagement in August after dating for 15 months. Aniston was previously married to Brad Pitt while this will be Theroux's first marriage.
Aniston and Theroux want to start a family soon
According to OK! Magazine, Theroux who proposed Aniston on his birthday on 10 August asked the actress to be the mother of his children.
"The night he proposed, he told Jen that he wanted her to have his child. She's been joking that in a perfect world it will happen on the wedding night," a source told the publication. "In truth, she'll be overjoyed whenever it happens; if that means she has to walk down the aisle with a baby bump and do her toasts with apple cider, then so be it. It's no secret she wanted a baby yesterday, so they're not wasting any time. She's not in denial; she knows it may be difficult."
© Copyright IBTimes 2023. All rights reserved.