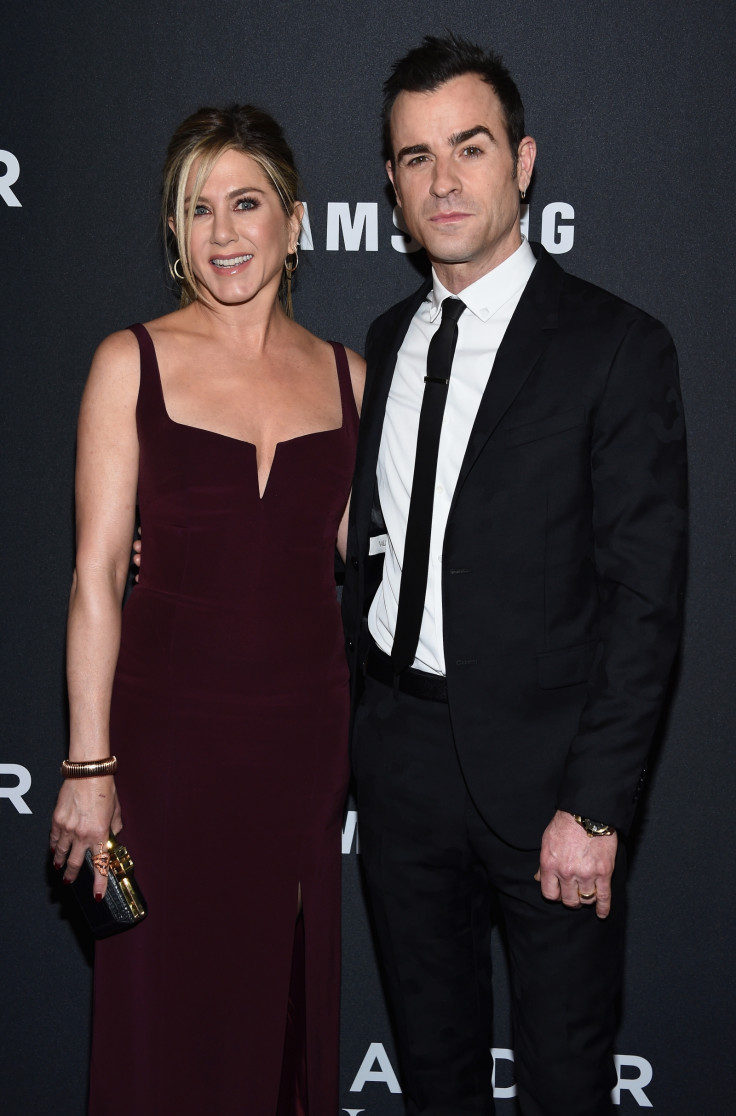 With the holiday season round the corner, Jennifer Aniston is happy that her husband Justin Theroux will return home after being away for an extended period of time. As the couple get together to celebrate the holiday season together, the 47-year-old actress revealed her Christmas plans and called her husband the "life of the party".
Even her Office Christmas Party co-star Jason Bateman will join in the celebrations. "You don't want to throw it without him," Bateman said, speaking about The Girl On The Train actor.
To which Theroux's better half added, "People are very bummed when he's not there, which makes me feel great".
Aniston, the rom-com queen, went on to reveal a little more about her Christmas traditions off-screen while promoting her upcoming movie. Contrary to her role in the film Office Christmas Party – where she plays a hard-hitting CEO with no interest in the celebrations – Aniston seems to be pretty "excited" about welcoming the holiday season this time around with Theroux.
"He's been gone for so much of the year," the actress reasoned and added, "So, we're excited just to have another holiday. It'll be our fifth, sixth holiday together,"
Holiday surprises are not a new thing at the Aniston-Theroux household. The 45-year-old actor flew down from Germany to surprise his wife at Thanksgiving this year. "Everyone was just very somber and next thing you know, turkey walks in, and there was another turkey holding that turkey and that was my hubby," the Friends star recently told Ellen DeGeneres during an appearance on her chat show.