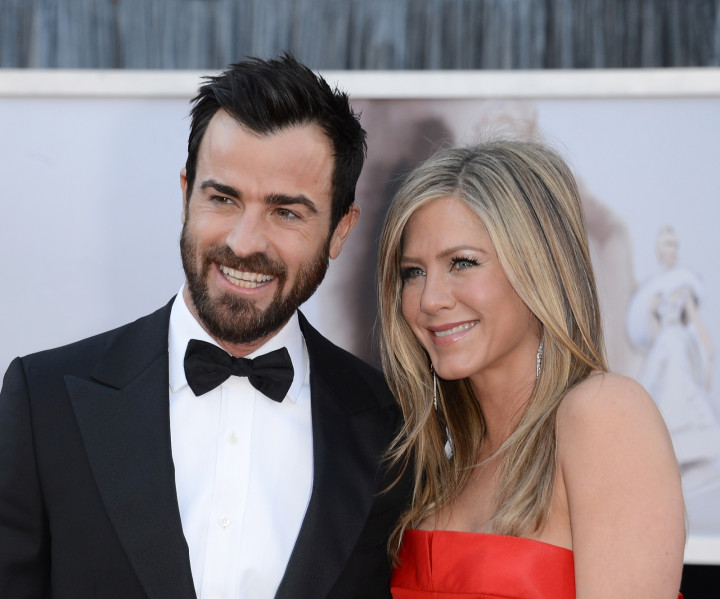 Rumours surrounding Jennifer Aniston's pregnancy have surfaced on the net every now and then. Several tabloids claim that the Friends actress is expecting a baby with fiancé Justin Theroux while others speculate that the couple are planning to adopt one.
Aniston's spokesperson Stephen Huvane commented on the speculations, and called the tabloid's obsession with the star's pregnancy news "absurd."
When asked if Aniston is indeed pregnant, Huvane told Page Six, "We don't have an answer to this question. It's beyond absurd and proves the point that no one should believe what's written in the tabloids and gossip columns and blogs."
Previously, Life & Style magazine reported that the couple are planning to adopt a baby.
"After years of struggling with infertility, she had been considering adoption — and during their trip, Justin told his lady love he was on board, too," the report stated.
Despite the fact that the couple isn't expecting just yet, Theroux did open up about becoming a father one day, and thrashed all pregnancy rumours.
In a new interview with the UK's Marie Claire magazine the actor said, "I don't pay much attention unless I catch a glimpse [of a tabloid headline] at the checkout. It's usually someone else telling me what's happening with my life. The man on the street clapping me on the shoulder, saying congrats, and I'm like, oh-kay, I have no idea what that's about."
The leftovers actor said that he has been thinking about fatherhood these days.
He said, "The strange thing is that I've started to feel oddly parental towards my on-screen children. They've just moved to New York for the show and I've gotten a little protective, making sure they get home OK. I find myself checking in on them at the weekend - are you doing alright? Did you work that out? Wait, when are you moving? Who's moving you? I'm a real protective fake dad.' Good practice, I venture? 'Well, I'm great with teenagers but the in-between bit... at least I didn't have to deal with any diaper changing."