Batman v Superman Dawn of Justice: Ben Affleck rewrote several scenes on set while in his Batsuit?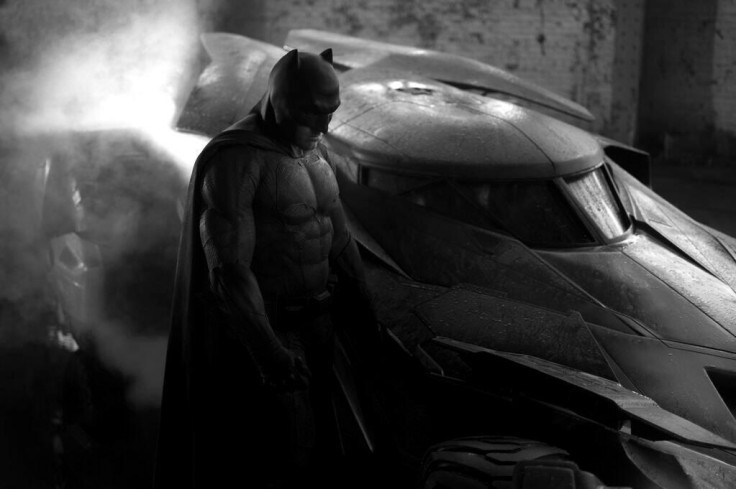 Looks like Batman had to do a lot more than fight Superman in the upcoming Dawn of Justice. As per a latest report, actor Ben Affleck, who plays Batman/ Bruce Wayne, exercised his screenwriting skills on the sets of the eagerly-awaited superhero film.
Reportedly, Affleck was not too thrilled with the original script for Batman v Superman, which was originally penned by David Goyer before being rewritten by Academy Award-winning screenwriter Chris Terrio (Argo, The Justice League Part One and Two). US Weekly reports that Affleck performed quite a few rewrites throughout the film's production, even rewriting parts right before he was set to shoot, while fully suited up in his Batsuit. You can imagine the dark, brooding caped crusader sitting in one corner typing away on his Bat computer.
The website report adds that Affleck "would go into wardrobe and get all suited up for the day in his Batman suit, then he would sit around reworking the script. Ben wasn't thrilled with it and would find himself on multiple occasions fixing it the day of."
Now being an Oscar-winning filmmaker himself, we're sure the makers of Batman v Superman did not mind Affleck's inputs. But it does raise some questions as to why the actor/ director had to step in to "fix" things in the first place. Hopefully, it did not become a case of too many cooks spoiling the broth.
ComicBookMovie also reports that writing for Batman here may have gotten the creative juices flowing for Affleck to potentially write and direct a solo Batman feature. US Weekly's source adds: "Ben was excited to do a Batman film, He's fascinated by the character!"
Batman v Superman: Dawn of Justice opens in theatres on 25 March 2016.
© Copyright IBTimes 2023. All rights reserved.