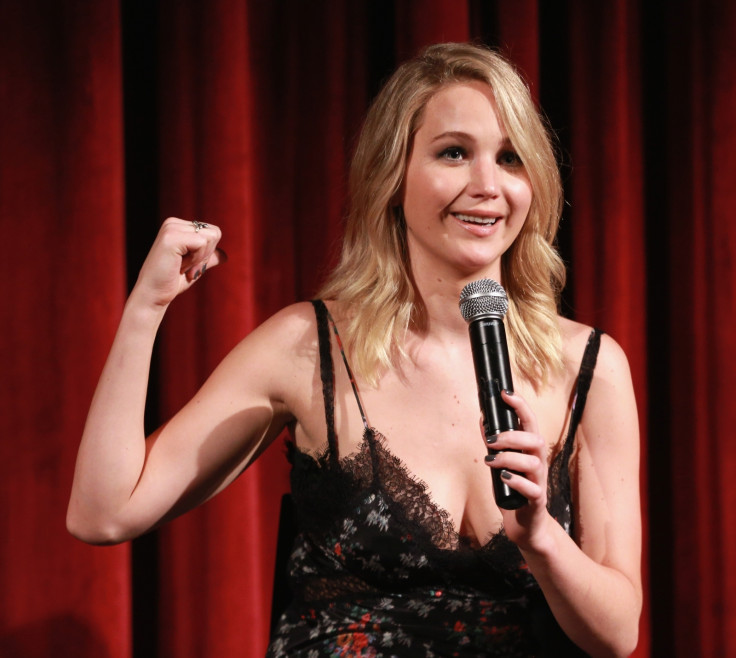 Jennifer Lawrence has earned quite the reputation for her no-filter comments to the press and on 22 September she once again showed us that she does not mind expressing how she feels... this time around with a very crude gesture.
The actress was in New York for the Academy of Motion Picture Arts and Sciences' screening of her latest film Mother! along with boyfriend and director Darren Aronofsky. During the QnA session, Lawrence was narrating a story about how she injured her diaphragm from hyperventilating during filming.
Aronofsky attempted to tease her about the incident, by reminding her that "it's only a movie". The 27-year-old reacted to the comment, with one of her favourite gestures... giving her boyfriend and the audience, the middle finger.
Luckily, the whole thing was done in good spirit and triggered laughs and applause from across the room.
This is not the first time Lawrence has flipped the bird during an Academy event. In 2013, she famously made the gesture in the press room at the 2013 Academy Awards after accepting her trophy for best actress for Silver Linings Playbook.
Mother! has been receiving mixed reviews since its release on 15 September, with CinemaScore giving the film an F rating. The bad press is not making a visible impression on Lawrence, however, and she explained that they were expecting polarising views.
"It's just hilarious to see, you know, the people who love it, love it and they think it's amazing and they get it. And then the people who don't like it, absolutely despise it," she said while at the Toronto International Film Festival in Canada. "There's no in between."