Jennifer Lawrence schools Javier Bardem about the Kardashians 'like she was talking to me about Einstein'
Kim Kardashian was shocked when she recently found out about the Mother actress' obsession with her show.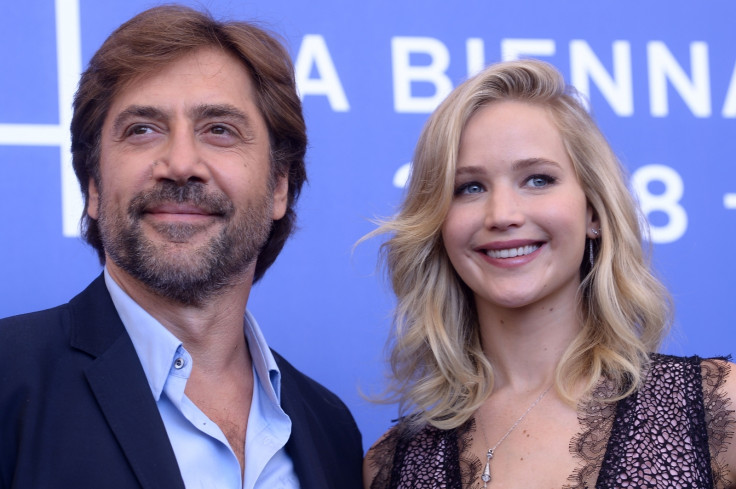 While the rest of us are obsessing over Jennifer Lawrence, the Mother! star continues to show her love for another set of celebrities — the Kardashians and even lectured her co-star Javier Bardem about them.
In an interview with MTV, the Spanish actor revealed that the 27-year-old was shocked to find out that he did not know who the first family of reality TV was.
"She was laughing at me so hard, 'You don't know who the Kardashians are?' Like she was talking to me about Einstein," the 48-year-old Oscar-winner said. "'No, I don't know who those people are. Who are them? What's their planet? Where are they coming from? What do they want? Where is the spaceship?'
"Now I know more about who they are, but at the time, I didn't know who they were," he added.
The Hunger Games actress has been pretty vocal about her obsession with the show Keeping Up With The Kardashians, and even credited it for helping her deal with the intensity of filming her latest Darren Aronofsky-directed movie.
"It got to a point in the movie where it got so dark I was like ya know what? I need the Kardashians," she told E! News referring to the 'Kardashian tent' that was put up for her at the sets. She described it to Vogue as her "happy place".
Well it seems like her praise for the TV family has finally reached the ears of the most popular Kardashian. The 36-year-old shared a photo of her TV screen, which was airing the E! News interview and captioned it: "OMG is this real?!"
© Copyright IBTimes 2023. All rights reserved.