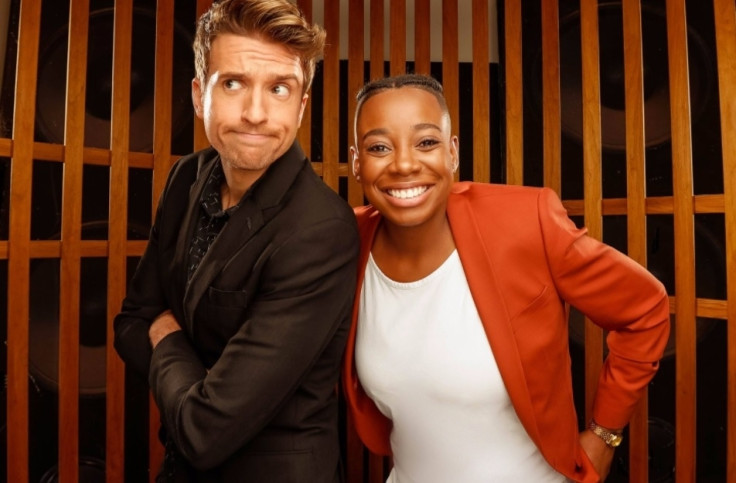 Fans still drenched in the nostalgia of the Top Of the Pops era will be happy to learn that a new live music show is coming to the BBC.
The broadcaster announced on Friday (22 September) that Greg James and Ashely Charles will front Sounds Like Friday Night when the six-part series airs in October.
Besides live performances from special guests, viewers can look forward to hilarious sketches and topical entertainment.
The Beeb says "the artist host will be sprinkling their own stardust over proceedings and making every episode a complete one-off."
James said he was looking forward to showcasing emerging acts alongside the megastars. "Having the opportunity to interview and have a laugh with some of the biggest stars in the world, on the actual telly, is completely brilliant. I can't wait to get going!" he said.
Rapper Charles, stage name is A.Dot, has performed with industry heavyweights like Busta Rhymes and Missy Elliot and promised an "amazing show".
"I'm thrilled to be part of Sounds Like Friday Night, it's going to be an amazing show," she said. "Each week I'll be meeting fellow music fans from around the UK, getting the lowdown from the viewers on social media and bringing the best music to you at home. I can't wait!"
Fulwell 73, the company behind James Corden's US chat show and Carpool Karaoke sketches, are producing the new series.
Brit award-winning act Royal Blood has been entrusted to write the show's theme tune. "It's great that a new show celebrating live music is back at the BBC and creating a home for new bands to build a bigger audience," the duo said in a statement.
TV bosses will be hoping to emulate the success of Top of the Pops, which was originally commissioned for half a dozen episodes in 1964 but then ran for 42 years.