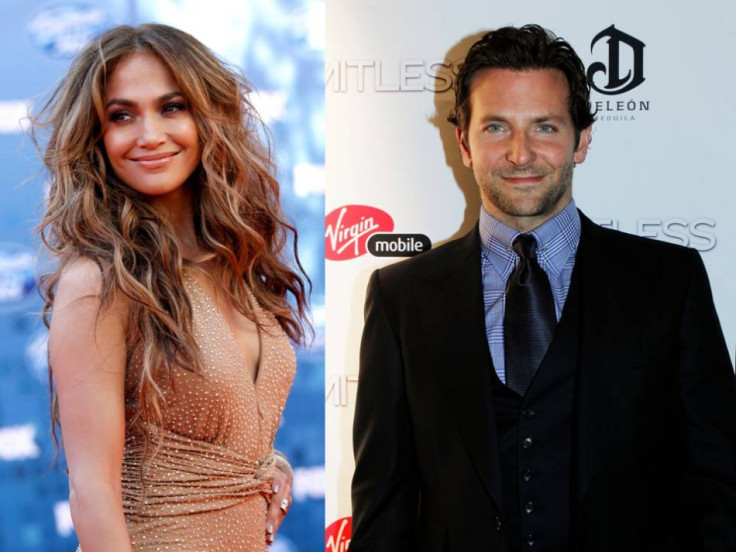 Newly-single American singer and actress Jennifer Lopez has, reportedly, found herself a new love interest, in "Hangover" star Bradley Cooper.
Soon after announcing her divorce, Lopez was rumored to have been dating model William Levy. However, J Lo completely denied the claims and said that she was still single. Now, however, repeated sightings with Cooper suggests that there may be something brewing between them.
Lopez, 42, was first linked to Cooper, 37, after they were seen at "Per Se" New York City restaurant, on Sept. 10. According to a report on TMZ, the dinner was "romantic". However, People magazine, at the time, were quick to suggest that the two could have been "in discussions regarding a project."
"After their date in New York, Bradley and Jennifer stayed in touch. She does like his attention, and it makes her feel good that he seems so into her. She has a fun time with Bradley and he makes her laugh," People magazine quoted a source as saying.
The couple was spotted together again, on Oct. 15. Apparently Cooper has had a crush on J Lo for quite some time but has not been able to approach her, following her high-profile divorce with Marc Anthony, her husband of seven years. Cooper was previously seeing actress Renee Zellweger and was also linked to Jennifer Aniston.
J.Lo, on the other hand, has been through three marriages and a few relationships as well. She was almost all set to marry Ben Affleck as well. They were the most publicized couple at the time. Lopez and Affleck called off their wedding just a day before the due date.
Here is a round-up of her relationships from where it all began, starting with her first marriage, to Ojani Noa.

Ojani Noa
The Cuban-born Noa was J Lo's first husband. The pair were married in February 1997 and divorced in January 1998. After Noa, J Lo was in a 2-year relationship with the hip-hop legend Sean Comb, which ended as interestingly as it began, following a civil suit and other legal complications.
Chris Judd
Lopez then married her "Love Don't Cost a Thing" back-up dancer Chris Judd, following a romance on the sets while filming the song. Their marriage ended soon after she started publicly dating Ben Affleck.

Ben Affleck
"Jen and Ben" as they were commonly called, was Jennifer's most publicized relationship till date. Her marriage with Judd ended in June 2002 and announcements of her engagement with Affleck were made in November of the same year. Affleck gave her a massive six-carat pink diamond ring, reportedly worth $1.2 million, which grabbed a lot of eyeballs. However, the whirlwind romance ended almost as fast as it began, with the couple breaking it off in January 2004.

Marc Anthony
Lopez managed to keep the relationships going. She then married Marc Anthony. Apparently the two dated, briefly, in the 1990s, after which they moved separate ways. What seemed like a perfect marriage (it lasted 7 years) was declared over, in a statement jointly delivered by their legal representatives to Us Weekly. The couple had two children from their marriage.
"There was a road map that they weren't getting along and I don't think there are any major surprises among people who have been following their careers," said a consultant for Hollywood Image and the owner of Sands Digital Media.
The next in this list seems to be Bradley Cooper.
Will he fade into the oblivion or will he be for keeps? With Lopez having said that love is still her "Biggest Dream", it will definitely be interesting to see if Cooper fits in with the Diva.