Labour leader Jeremy Corbyn intervened to keep a suspected fraudster out of prison as he awaited trial for his part in a scam targeting pensioners. Corbyn wrote to a judge pleading for Mohamed Dahir – who comes from the labour leader's Islington North constituency – to be released on bail after he was charged for his part in a major "vishing" scheme which netted over £600,000. Vishing is when fraudsters obtain a victim's personal details by phone, according to Action Fraud.
The revelation emerged as Dahir, 23, was convicted for his part in the scheme along with Sakaria Aden, 22, Yasser Abukar, 24, and Mohammed Abokar, 28, at London's Old Bailey. The court heard the men called elderly victims in their 70s, 80s and 90s posing as police officers and informed them their bank had been targeted by fraudsters. They were urged to withdraw large amounts and deposit it in bank accounts controlled by the men for "safekeeping."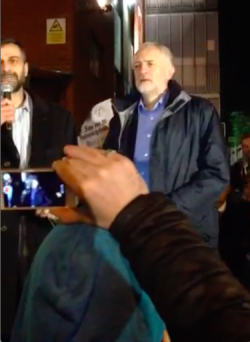 As part of one phone scam, the victims were urged to call 999 or their bank to validate the story. However, the fraudsters simply remained on the line and posed as bank officials, telling the victim to withdraw money. One man lost £113,000 (€156,500, $171,000). The oldest victim was 96.
Corbyn's letter, in which he said Dahir had "roots in the area" (of Islington) and so was unlikely to abscond, was sent to the judge as part of a bail hearing in May. Dahir was subsequently freed on bail though two other defendants remained in custody. Following Dahir's conviction, his legal team attempted to use Corbyn's letter again, but Judge Anuja Dhir QC remanded him in custody until sentencing on a date yet to be determined in the new year.
Speaking after the case Metropolitan Police Counter Terrorism chief Commander Richard Walton said: "This was a scam on a huge national scale detected by specialist financial investigators who have stopped the targeting of even more victims. Our investigation remains on-going and we will continue to arrest and prosecute anyone involved in this fraud. We uncovered this fraud after a separate terrorist investigation found suspicious payments into a bank account of an individual who is now believed to have travelled to Syria."