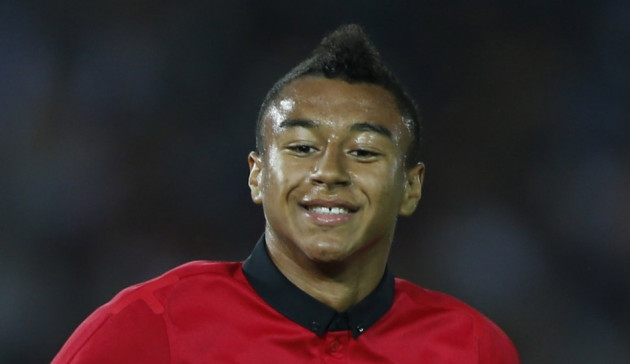 Manchester United loanee Jesse Lingard is hoping to catch the eye of manager David Moyes as he looks to continue to impress at Birmingham City.
Lingard scored four times on his Blues debut against Sheffield Wednesday on Saturday after joining on a month-long loan deal.
The 19 year old featured for United in pre-season but has been sent out to the Championship to gain valuable first team experience and after netting four goals on his debut he is keen to catch the attention of Moyes.
"First-team football is the main type of football.'' Lingard told the Birmingham Mail.
"You don't really want to be playing under-21s. I came out to get some experience and hopefully David Moyes will let me stay out on loan.
"It would be great for me. It would be a good experience to stay for the season.''
Birmingham face Swansea City in the League Cup third round but Lingard is ineligible with United having not given permission for the England Under-21 international to feature in the cup.
Should Lingard return to Old Trafford following his spell with Steve Clarke's men he would therefore be free to play for United later in the competition.
After a disappointing spell at Leicester City last season, Lingard was keen to rebuild his reputation at St Andrews and admits he feels the pressure to perform.
"To be honest, I felt a lot of pressure on my shoulders," he added.
"But as soon as the first goal went in, it kind of settled me down. I started playing and then I wanted to score more, which I did.
"But yes, I felt there was a lot of pressure on me. But I settled down quite quick and I just wanted to get on the ball and play then."
"Hopefully I can carry on this form," he said. "I have got to keep my feet on the ground. I can't get too overjoyed, to be honest.
"I have just got to keep working hard day in, day out. I think the team has got a lot of confidence now. We played really well. I am glad we got the three points in the end, which was massive for this club.
"I know we haven't got off to the best of starts but hopefully this will have changed that."