Jessica Alba recently became one of the richest self-made women in the US thanks to the company she co-founded in 2011, Honest Company, and its non-toxic household product line. Now the Hollywood actress has kicked her plan for world domination up a gear as her enterprise is launching a beauty and skincare range.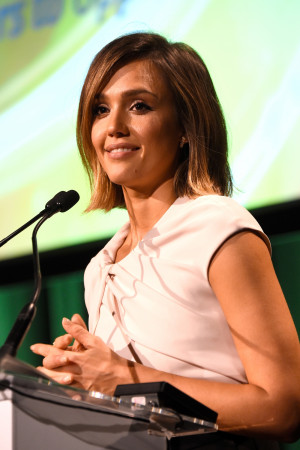 Announcing the expansion, the mother-of-two revealed revealed it was always ''part of the plan'' to eventually cover beauty and skincare items as well as their parenting-oriented products. She told Women's Wear Daily: "Beauty was always part of the plan. It was just a matter of when, how and being able to execute it properly. I didn't want to do this half-ass.''
The collection features more than 80 individual items, with most in the make-up range. The 34-year-old Sin City star insists her long movie career made her the ideal person to create the best products.
''There's no hero product; we tried to offer anything you could ever need. If women like one product, they're likely to try more. I will always try something that a girlfriend tells me she loves, way more than watching a commercial about it,'' said Alba.
Earlier in August, it was revealed that Alba is now worth an estimated $340m (£216m), after the Honest Company was valued at $1.7bn (£1bn). Thanks to her 20% stake in the company, she is now richer than 33-year-old Beyonce, whom Forbes claims is worth $250m.
In a video on the brand's website, the Fantastic Four actress said: "Being a mum is the most profound experience I have ever had. All of my priorities in life have completely shifted to my children. I feel this intense responsibility to create the safest, loving and healthiest environment for my family.
"As good as it is, it can also be exhausting and totally overwhelming. I was definitely not prepared. There's so much information out there, it's hard to really figure out what are the right choices. We created the Honest Company because we had to. We had to make it easier for parents to buy safe products for their families. You don't even have to go to the grocery store to get it. It just pops up on your doorstep. It's kind of perfect."