Jessica Ennis-Hill finishes third on comeback from giving birth at Great CityGames Manchester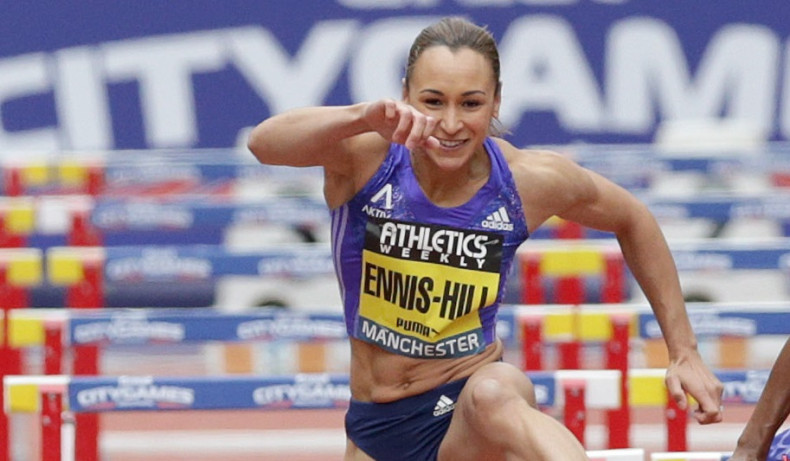 Olympic heptathlon champion Jessica Ennis-Hill marked her first competitive outing since giving birth with a third-place finish in the 100m hurdles at the Great CityGames Manchester.
Ennis-Hill gave birth to first child Reggie in July 2014 and began her preparation for the World Athletics Championships in Beijing in August with a solid performance against a strong field.
Tiffany Porter claimed victory ahead of Lucy Hatton, with Ennis-Hill finishing in 13.14 seconds ahead of fourth-place Serita Solomon in an all-British field.
"It was a nice feeling to be on the start line again. It's been different for me because I've not been away for anything disappointing," she told BBC Sport. "It's been mixed feelings but it is good to be back now.
"It's frustrating to hit one [hurdle] because I felt like I was catching up. It felt OK, I've not done a lot of hurdling; I've not been out of blocks a lot of times so I can build on that now.
"I want to run sub-13 but I've started now I can go away now and I know I can get race sharp. I'll go back home now train and prepare for Gotzis."