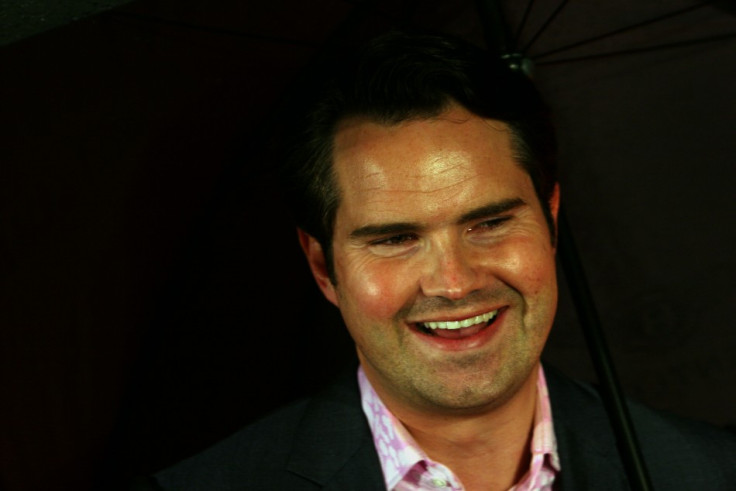 British comedian Jimmy Carr has landed in hot water after making an offensive joke about Down's syndrome children during one of his live sets.
The 39-year-old comic has been forced to issue a public apology after he mocked the condition during a gag about the celebrity-backed Variety Club Charity.
Carr shocked the audience at the Parr Hall theatre in Warrington, Cheshire, when he said: "Why are they called Sunshine Variety coaches when all the kids on them look the f***ing same?"
According to The Sun, a fan who had attended the gig revealed that the 1000-strong audience was not overly impressed by the crude joke.
The fan told the paper: "There was some laughter, but I think most people agreed that it was crass."
"We all know he can be controversial, but this joke overstepped the mark."
The stand-up comic and host of Channels 4's 8Out of 10 Cats, who is known for his deadpan delivery and dark humour, has now been branded a "bully" by campaigners, who claim that Carr was simply targeting those who were unable to defend themselves.
Malcolm Brenner, from the Variety Club, said he was "ridiculing" children with Down's syndrome and "you can't get much lower than that".
Meanwhile, a spokesman for Down Syndrome Education International said: "Comedy is not about sneering, jeering or bullying those least able to defend themselves."
A remorseful Carr said: "It was the 238th gig of the tour and nobody has complained so far. I'm sorry to anyone who came and was offended."
This is not the first time that the comic has come under fire for causing offence during one of his shows. In October 2009, he faced criticism after making a distasteful joke about British soldiers who had lost limbs in battle in Iraq and Afghanistan.
He also aroused anger when he made a disrespectful gag on the anniversary of 9/11 about the Eastern Airlines Douglas DC-9-31 which made a crash landing on the day the tragedy occurred.
Fellow comedian Ricky Gervais recently made a similar gaffe when he used the word "mong", for which he later apologised.