BBC staff knew about or suspected Jimmy Savile sexually abused children as young as eight but failed to report to senior staff because of a "atmosphere of fear". In her investigation into the disgraced entertainer's crimes at the BBC, Dame Janet Smith said while the corporation could not bear responsibility for the abuse, staff did not report the behaviour of the "intelligent, charismatic and extremely manipulative" Savile.
The near-800 page report says 72 people were abused by Savile in relation to his work at the BBC, including 19 at Top Of The Pops and 17 in connection with Jim'll Fix It. Savile raped eight victims – two of whom were male – and indecent assaulted 47 on victims.
While staff were suspicious of Savile and his desire for young girls, no complaints were made to the BBC's Duty Office.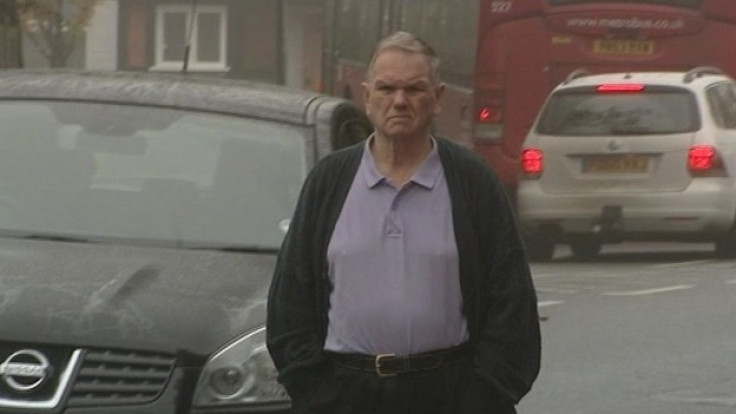 Who kept their mouths shut?
Ted Beston, was Savile's BBC Radio 1 producer and in either 1978 or 1979 introduced a young waitress to the star – a girl Savile then "lunged at and kissed her forcibly, grabbing at her breasts and putting his hands down inside her top" and "took hold of her hand and put it inside his tracksuit bottoms". Beston, the report says, "must have realised" Savile was having sex with underage girls and kept what he knew to himself.
Canon Colin Semper – who was at the time known as Reverend Colin Semper – was producer of Speakeasy and helped Savile write God'll fix It, which was published in 1979. Smith's report said while Semper never saw Savile have illegal sex, he thought he might have had sex with underage girls but failed to report up.
One person mentioned in the report who heard "disturbing rumours" about Savile was Douglas Muggeridge, who while controller of Radio 1 and 2 in 1973 heard stories about Savile's "sexual impropriety". He organised meetings with Savile and a head of programming and executive producer, both of whom believed Savile's version and dismissed the rumours. Muggeridge too believed the entertainer and made no further enquiries. Smith said she was "surprised that he should have closed the book quite as completely as he appears to have done".
All of these people ought to have reported their awareness to their line managers or to someone in a more senior position. None of them did so. The result is that I must conclude that there is no evidence that any senior member of staff (of Head of Department status or above) was aware of Savile's conduct. It follows that I have found no evidence that the BBC as a corporate body was aware of Savile's conduct. - Dame Janet Smith on BBC staff aware of complaints about Savile.
Roger Ordish, the now-retired former producer of Clunk Click and Jim'll Fix It, worked with the entertainer for more then 20 years but said the pair was never close friends. Smith concluded "with no difficulty" that Ordish was not aware of abuse taking place on BBC premises but did on to say there were "small number of incidents and conversations" that arouse suspicion over Ordish's awareness. However, she was confident Savile's producer would not have "swept it under the carpet".
During the 1970s, there was no reason why any member of the Jim'll Fix It staff would have been aware of what had happened, the report said, but that changed in the 1980s when staff kept a "special eye" on the presenter.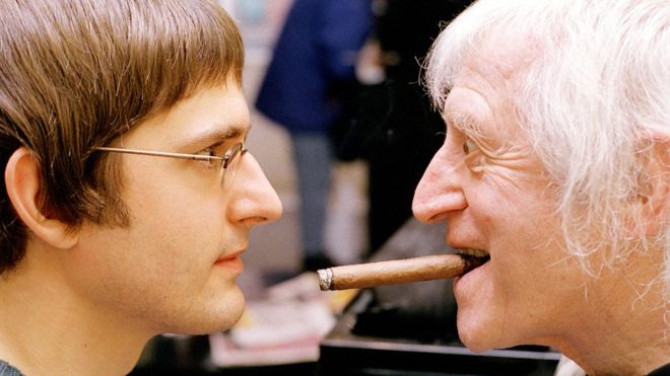 Journalist Louis Theroux became aware of a credible allegation that, in the late 1960s or early 1970s, Savile had had sex with a 15-year-old girl after meeting with the woman, who by that time was in her forties. He met the victim in light of When Louis Met Jimmy, a documentary in which Savile claimed to have never had a girlfriend.
Theroux spoke to executive producer David Mortimer but the pair chose not to report the allegations higher up the BBC food chain nor to the police without express permission from the woman, which they never received. "It does not appear to me that either Mr Theroux or Mr Mortimer should be criticised in any way," Smith said of Theroux's and Mortimer's decision.
A conversation between a journalist and legendary BBC presenter Sir Terry Wogan, who died in January, is mentioned in the report. Wogan is reported to have described a conversation about Savile with columnist Jean Rook, in which she asked: "When are they going to expose him?" Wogan replied: "That's your job." He is said to have later commented nobody ever exposed Savile "even though everyone had heard the rumours".
Alan Yentob became controller of BBC1 in 1993 and was at the helm of the channel when Jim'll Fix It was axed. He said he never heard any rumours about Savile's sexuality; nor was he, at that time, aware of any of the published materials, particularly a 1983 Sun article in which the presenter boasted about his sex life. Finally, after allegations started hitting the headlines, Yentob questioned how Savile could have got away with "all of this".