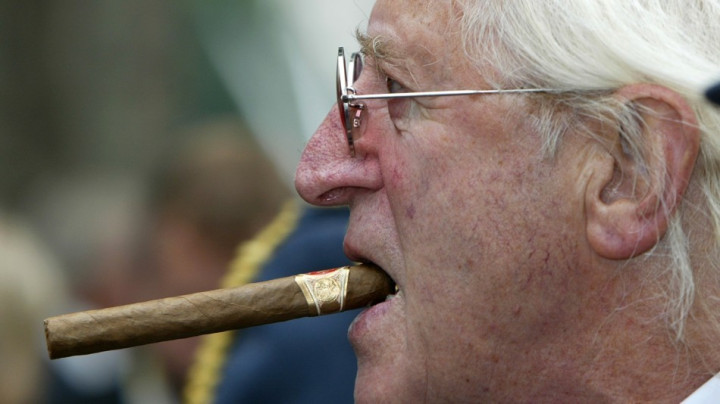 Police have launched a formal criminal investigation into alleged child abuse by Jimmy Savile and suspects who are still alive after a "staggering" number of victims has come forward.
Scotland Yard said it was investigating abuse on an "unprecedented scale" involving the late Savile. The Met said they have assessed more than 400 lines of enquiry and identified more than 200 potential victims of alleged abuse, a "vast majority" of which involve Savile.
Police say there are also investigating a number of inquiries involving suspects who are still alive, but have not formally identified the accused.
Cdr Peter Spindler said: "The public's response to this issue has been astounding.
"We are dealing with alleged abuse on an unprecedented scale. The profile of this operation has empowered a staggering number of victims to come forward to report the sexual exploitation which occurred during their childhood.
"I am pleased that victims feel confident enough to speak out about the abuse they suffered and would like to reassure the public that we take all these cases very seriously and they will be investigated with the utmost sensitivity. Anyone with information or concerns should call NSPCC on 0808 800 5000."
The original assessment, Operation Yewtree, was launched two weeks ago by Met police.
A spokesman for Met police said: "As we have said from the outset, our work was never going to take us into a police investigation into Jimmy Savile. What we have established in the last two weeks is that there are lines of inquiry involving living people that require formal investigation.
"We acknowledge the appointment of Dame Janet Smith to lead the BBC commissioned review into this matter and recognise her need to progress this important work.
"We are now in a position to advise the BBC that they can ask the chair of the BBC Executive Board Dame Fiona Reynolds to begin the review to run parallel to our investigation. We will develop a protocol to ensure any future potential criminal action is not jeopardised."
The NSPCC described Savile as "one of the most prolific sex offenders" the charity has ever seen after receiving more than 136 calls "directly relating to allegations" against him.
Peter Watt, head of the NSPCC's helpline said: "It's important we recognise the brave step victims have taken in coming forward and we urge any other victims to do the same.
"We are also finding more and more people coming forward and reporting unrelated abuse after hearing the victims in this case speak out. Many are only just doing so after years of keeping it to themselves."
Jimmy Savile Sex Scandal: DJ Abused me as a Girl during Mass, Says Samantha Brown