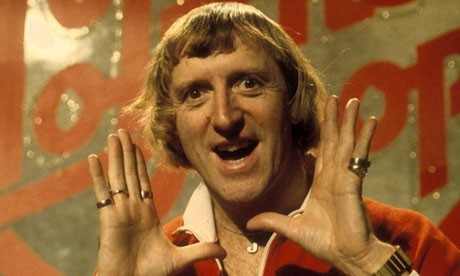 Jimmy Savile sexually abused disabled victims in wheelchairs and bragged about it, according to a former showbusiness insider.
The allegation, made in the Daily Mirror, is the latest blow to the ruined reputation of Savile - the former national treasure who is now the subject of 300 sexual abuse allegations.
Speaking anonymously, a former record company promoter said: "I was 24 and barely knew him. Savile just came out and told me he was having sex with girls in wheelchairs and paraplegics. He said 'they wouldn't get any sex if it wasn't for me.'
"He never mentioned whether they were unwilling or underage but I was horrified."
Savile was famous for doing charity work, raising millions for good causes in the UK. Stoke Mandeville hospital was the primary focus of his charitable efforts, and received huge donations.
A former head of nurses at the hospital, Christine MacFarlane, has said that Savile bought the silence of Stoke Mandeville staff with his benevolence. She told ITV News: "There was a fine balance to not upsetting Jimmy to the point he was likely walk away or take his money away."
NatWest bank has announced it had frozen Savile's assets due to the allegations against the Jim'll Fix It presenter, and donations to causes mentioned in his will could be hit. It is understood NatWest is preparing for an deluge of compensation claims from the TV presenter's victims.