Jimmy Savile: How Margaret Thatcher assured paedophile's 'unrestricted' access to Stoke Mandeville Hospital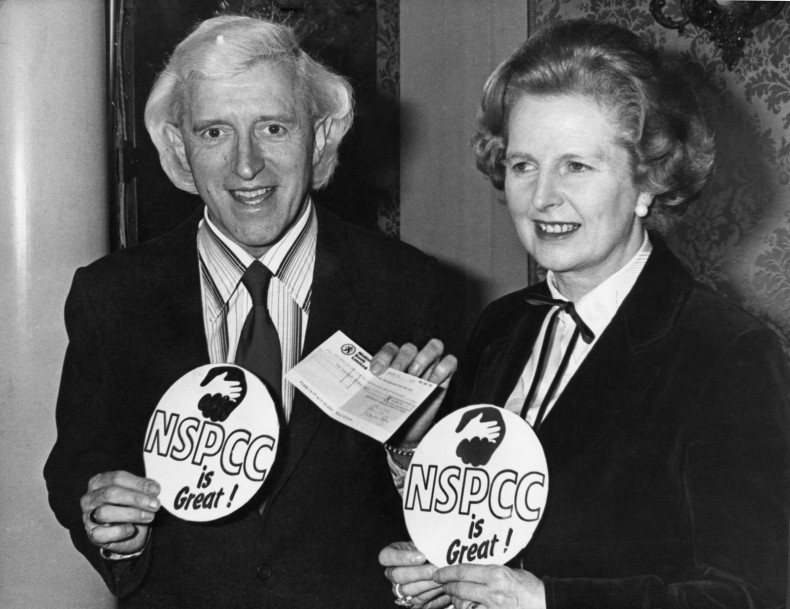 Jimmy Savile was given "unprecedented" power at Stoke Mandeville hospital because of endorsements and fundraising from former prime minister Margret Thatcher.
An independent report reveals how Savile abused 63 patients at the Buckinghamshire hospital, including one girl aged as young as eight who he raped up to 10 times and an 11-year-old cancer sufferer.
The report stated how Savile had "virtually unrestricted access" to the hospital 24 hours a day, with his behaviour seemingly "tolerated" by staff because of his contribution to the organisation. This was despite it being an "open secret" that Savile acted inappropriately towards patents and visitors at the hospital.
One member of staff, Sister Cherry [now dead], is reported to have told one victim who was screaming after being assaulted by Savile how he "would do not do such a dreadful thing and that he raised a great deal of money for the hospital".
Between 1972 and 1985, nine informal verbal and one formal report were made against Savile which were neither "taken seriously or escalated to senior management".
In 1980, Savile was appointed by Thatcher to oversee the funding and rebuilding of the hospital's National Spinal Injuries Centre (NCIS) despite no previous experience of managing a project of this kind.
In 1981, Savile visited Thatcher to show her the architect's drawings for the NSIC and is said to have asked the government for a cash donation as a "goodwill" gesture. Thatcher asked whether an amount of £1m would be sufficient.
The report said that Thatcher's advisers believed any government support should be in the form of a symbolic gesture only, rather than significant financial support.
"The prime minister, however, continued to pursue a government contribution for the appeal," the report said.
"Eventually on 31 December 1981, despite the prime minister wishing to donate £1m, Norman Fowler, the new secretary of state for social services, agreed to donate the sum of £500,000 to the Jimmy Savile Stoke Mandeville Hospital Trust appeal."
Patrick Jenkin, then secretary of state for industry, said: "It was perfectly clear that the decision that the government would put half a million pounds into the Trust Fund came from her [Thatcher], and when she spoke the Treasury had little option but to accept that."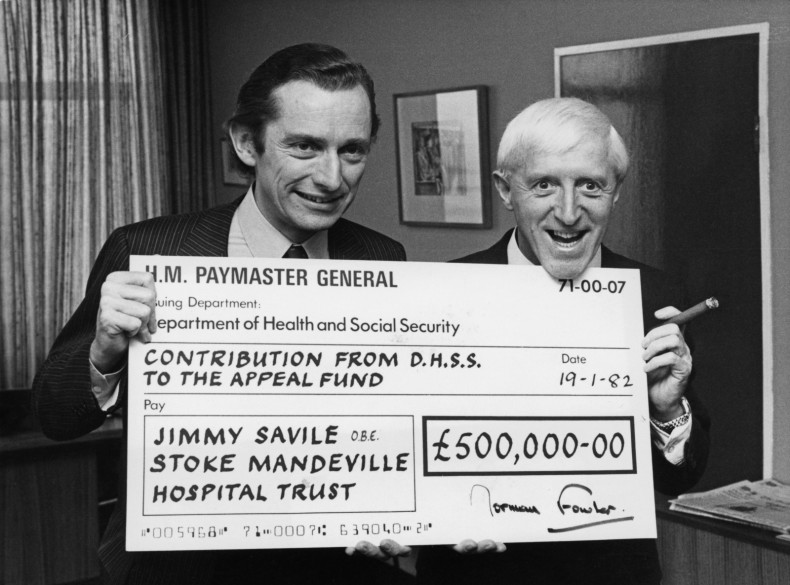 The report said witnesses were "at pains to say" that this level of endorsement from Thatcher for Savile "should not be underplayed".
It added: "From 1980 Savile's relationship with Stoke Mandeville Hospital underwent a significant change when he was appointed by Government Ministers and the Department of Health and Social Security (DHSS) to fundraise for, and lead the commissioning process of, the new National Spinal Injuries Centre (NSIC). This placed Savile in a position of authority."
"Whilst Savile ensured the NSIC was rebuilt on time and within budget, no formal planning processes were deployed and from the outset it was apparent that the NSIC was not financially viable in the long-term. Savile became an ever increasingly difficult and trouble-making influence at the hospital.
"There were two major consequences. First, there was a dependence upon Savile's charitable funds for the next twenty years which ensured his continued position of power and influence at the hospital which was often detrimental to service management. Second, Savile was able to access a new cohort of victims for his sexual abuse in the guise of young charity fundraisers to the hospital."
Following the publication of the report, Hattie Llewelyn-Davies, chairwoman of Buckinghamshire Healthcare NHS Trust, apologised to the vicitms and assured Stoke Mandeville is now a "very different place".
She added: "On behalf of the NHS organisations that existed at the time and those that exist today, I want to say sorry to all of Jimmy Savile's victims.
"I know how difficult it must have been for you to come forward and tell your stories after such a long time."