Jimmy Savile: Stoke Mandeville Hospital staff told patients 'pretend to be asleep' to avoid abuse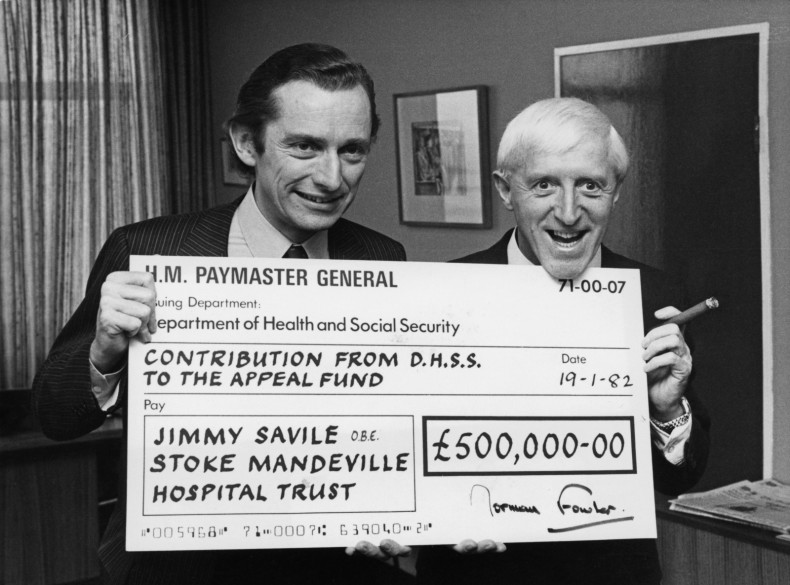 Staff at Stoke Mandeville hospital frequently told patients to pretend they were asleep in order to avoid being abused by Jimmy Savile, according to an independent report.
Savile was found to have abused 63 people at the Buckinghamshire hospital, going unpunished for years because of a mixture of his celebrity, power and its dependence of his fundraising money.
His victims were aged from eight years old to 40, with 10 of these under the age of 12. The abuse ranged from inappropriate touching to rape. The report found that between 1975 and 1982, a total of 10 complaints were made against Savile, including a formal one, which were "neither taken seriously or escalated to senior management".
The formal complaint, made by an 11-year-old girl who was suffering from cancer when she was assaulted at the hospital by Savile, was dropped by the victim's father because of her ill health.
The report states this complaint from 1977 should have been passed on to police and Savile prosecuted were it not for the "disorganised and weak" management infrastructure.
Savile was described as having complete access to the hospital 24/7, with staff seemingly aware it was an "open secret" that the TV and radio presenter was a "sex pest". One nurse even told one of Savile's victims he was known to be a "dirty old man".
The report adds: "Savile was placed in a position of trust at Stoke Mandeville Hospital by virtue of his celebrity status. Arrangements at Stoke Mandeville Hospital for the management, monitoring and supervision of Savile in his capacity as voluntary porter and celebrity fundraiser were absent. Had they been in place they would have restricted Savile's opportunity for sexual offending at the Hospital.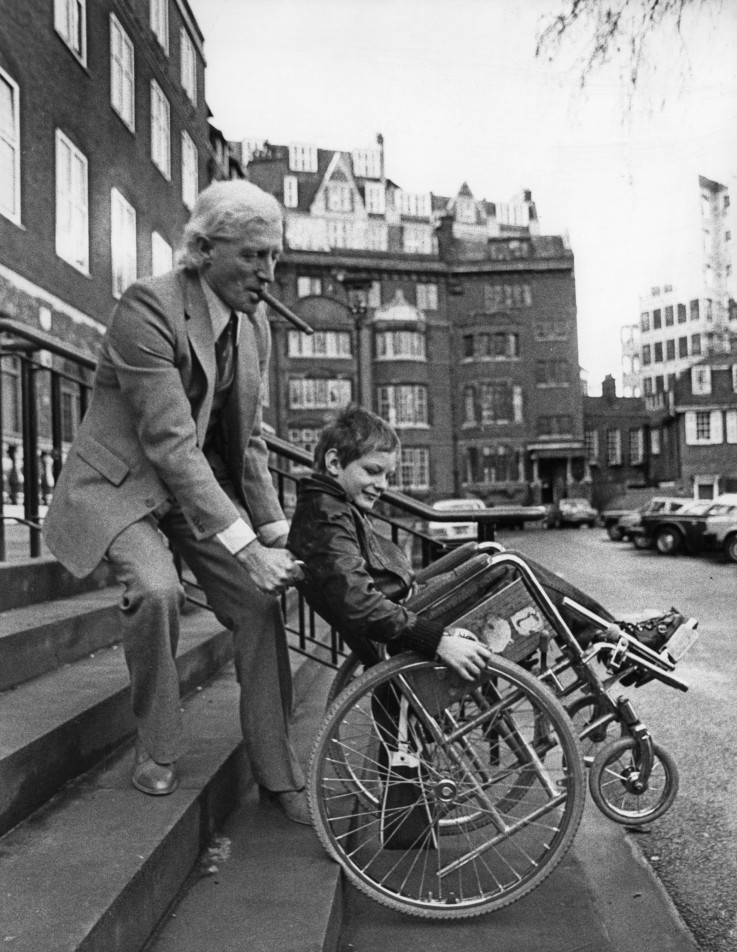 Jimmy Savile was known to have 'unprecedented' access to Stoke Mandeville
Getty
"Ultimately, Savile's eccentricity and lack of sexual inhibition appears to have been tolerated because of his celebrity and his perceived contribution to the organisation."
Attempts to avoid Savile
The report described how some staff told some patients to "cover their heads and pretend to be asleep" while Savile was doing his "rounds" through the hospital.
The 11-year-old cancer sufferer, known as Victim 21, appeared to not be believed that she was assaulted by Savile because of the fundraising he had given to the hospital. The assault happened following a skin graft as a result of her cancer.
The report states: "She was in the treatment room with a young student nurse who was cleaning her wound. The window was open and Savile popped his head through because he had heard Victim 21 crying. Victim 21 was naked from the waist down. The nurse [not named] had to leave the room for some reason and closed the door leaving Savile alone with Victim 21.
"He gripped her tightly so she could not move and rubbed his penis against her arm. He then tried to penetrate her vagina digitally. Victim 21 screamed in pain and the nurse returned. Savile left swiftly. Victim 21 was hysterical and crying. Sister Cherry [now dead] came in and told her to be quiet, that Savile would not do such a dreadful thing and that he raised a great deal of money for the hospital."
In a separate report into Savile's behaviour at NHS hospitals by Kate Lampard, a former barrister and NHS executive, she said: "Savile's celebrity and his roles as a volunteer and fundraiser also gave him power and influence within NHS hospitals which meant that his behaviour, which was often evidently inappropriate, was not challenged as it should have been.
"Savile's ability to continue to pursue his activities without effective challenge was aided by fragmented hospital management arrangements; social attitudes of the times, including reticence in reporting and accepting reports of sexual harassment and abuse, and greater deference than today towards those in positions of influence and power; and less bold and intrusive media reporting."