Husband Brendan Cox paid tribute to the outpouring of generosity that will 'change lives' in Syria and the UK. The online memorial fund set up to raise money for three causes held dear to Labour MP Jo Cox has surpassed the million pound mark.
Her husband said the three charities – HOPE not hate, The White Helmets and The Royal Voluntary Service were close to her heart. He tweeted: "Thank you to everyone for your incredible generosity. This will change lives in Syria, Batley and across the UK."
A message on the GoFundMe page said: "Wow – a million pounds has been raised in Jo's honour in just three days thanks to you all. She would be so proud.
"The scale and speed of the public response to this fund has been overwhelming and deeply gratifying to all of us. It shows how powerfully Jo's story has moved so many.
"A huge, huge thank you to every single one of you who has given so generously and been in touch with so many kind messages. As you can imagine it may take us some time to get back to you all but we are reading everything and extend our heartfelt thanks.
"We hope you are also connecting through the Facebook community: Heartfelt thanks again to each of you. We are truly showing the world that we have #MoreInCommon than divides us."
Worldwide tributes are planned for Wednesday 22 June, on Jo Cox's birthday. She would have been 42 years old. The The Batley and Spen MP shared the same birthday with Bernard Kenny, the pensioner who was knifed in the stomach when he went to her aid as she was shot and stabbed. Kenny, who was discharged from hospital on 20 June, will be 78. The former miner called Cox's death "a very sad loss for the community".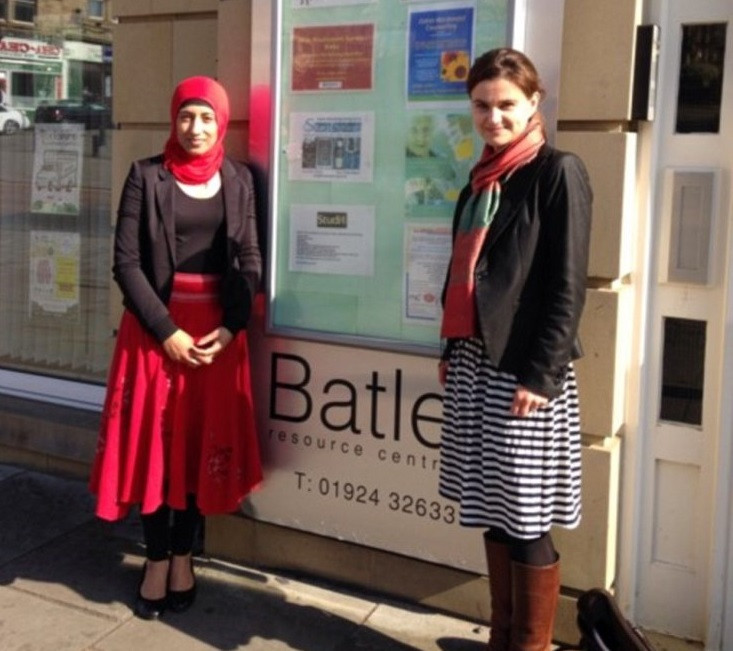 Events will be held in the Labour MP's constituency of Batley and Spen, while a floating commemoration takes place on the River Thames in London, followed by a large commemoration in Trafalgar Square. There are also other events planned in Brussels, New York, Washington and Nairobi, according to The Huddersfeld Daily Examiner.
On the More In Common Facebook page, a statement read: "On Jo Cox's birthday this Wednesday, show the world that we have far #moreincommon with each other than that which divides us.
"We will gather together in Trafalgar Square to celebrate Jo's warmth, love, energy, passion, flair, Yorkshire heritage, and belief in the humanity of every person in every place, from Batley and Spen to Aleppo and Darayya."