Suspect Thomas Mair has been charged for the murder of Jo Cox, MP for Batley and Spen, who was shot several times and stabbed outside Birstall public in West Yorkshire on Thursday (16 June).
West Yorkshire Police issued a statement on Saturday, 18 June, saying that the 52-year-old accused will appear at Westminster Magistrates Court in London today.
Nick Wallen, detective superintendent of the Protective Services (Crime) department of West Yorkshire Police, who is leading the investigation into the murder of the 41-year old Labour MP, said Mair has been charged with "murder, grievous bodily harm, possession of a firearm with intent to commit an indictable offence and possession of an offensive weapon."
In an update about the ongoing investigations, West Yorkshire Police Temporary Chief Constable Dee Collins said on Friday that investigation is underway with regard to media speculation about Mair's link to mental health services. "We are also aware of the inference within the media of the suspect being linked to right wing extremism which is again a priority line of enquiry which will help us establish the motive for the attack on Jo," Collins added. He noted that two specialist medical practitioners have examined Mair and determined that "he is both fit for detention and fit for interview."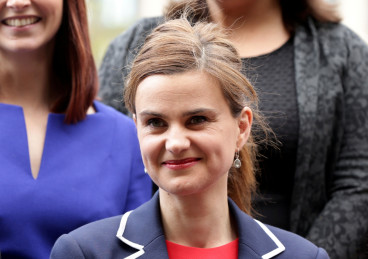 He said that available information indicates that this incident was an isolated one. He also said that they found no indication of anyone else's involvement in the murder. Collins mentioned that Cox had received "a malicious communication of a sexual nature at her parliamentary office in Westminster" on two previous occasions, which were investigated by the Metropolitan Police Service. In one case, the accused – an adult – was given a warning and left, while the other offender remained undetected. He confirmed that the detected offender was not Mair.
Collins also said that a 77-year-old man, who "bravely intervened to assist Jo [Cox]", had sustained a serious injury to his abdomen, but is now stable in a hospital.