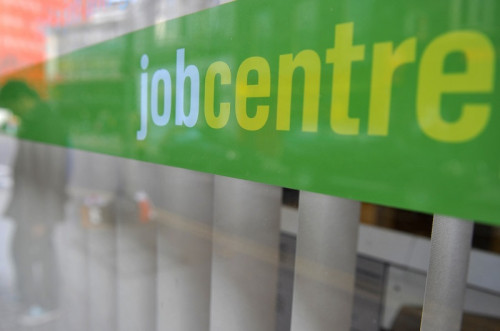 The UK's Work and Pensions Committee has said the Jobcentre Plus (JCP) should continue to provide a public employment service for the unemployed, but the organisation's key performance indicators should be immediately revised.
"People can leave benefit for a range of reasons, not all of them positive. JCP's performance is currently measured primarily by the proportion of claimants leaving benefit by specific points in their claims," said Dame Anne Begg MP, chair of the Work and Pensions Committee.
She added: "We believe this risks JCP hitting its targets but missing the point. JCP must be very clearly incentivised to get people into work, not just off benefits."
The report also recommended that JCP should conduct a more "thorough initial assessment" of claimants' barriers to employment in order to better identify the level of employment support required.
The groups of MPs said the Department for Work and Pensions (DWP) should work to establish a jobseeker classification tool to allocate claimants to separate work streams, ensuring that those facing the greatest challenges receive the most support.
The report also found evidence suggesting that JCP staff have referred many claimants for a sanction "inappropriately or in circumstances in which common sense would dictate that discretion should have been applied".
A limited independent review of sanctioning has been established by DWP.
But the committee recommended that there should be a separate, broader independent review of the operation of benefit conditionality and sanctioning to ensure that the rules are being applied fairly and appropriately.
The MPs said the review should also investigate whether, and to what extent, sanctioning is having the desired effect of encouraging claimants to engage more actively in job-seeking.
The report also recommends that DWP should take urgent steps to monitor the extent of financial hardship caused by sanctions.
Begg said: "An unprecedented number of claimants were sanctioned in the year to June 2013. Whilst conditionality is a necessary part of the benefit system, jobseekers need to have confidence that the sanctioning regime is being applied appropriately, fairly and proportionately and the government needs to assure itself that sanctioning is achieving its intended objective of incentivising people to seek work."
These should include collecting and publishing data on the number of claimants "signposted" to food aid by JCP and the reasons why these claimants were in need of assistance.
The committee also said the JCP needs to do more to balance the increasingly strict benefit conditionality rules with effective, in-depth employment support for those claimants who need it.
The MPs said this should include addressing "as a matter of urgency" the unacceptably high ratio of Employment and Support Allowance (ESA) claimants to specialist JCP Disability Employment Advisers (DEAs) —currently more than 600 ESA claimants to each DEA.
DWP had not responded to a request for comment at the time of publication.