Two-time Academy Award-winning actress Jodie Foster usually keeps her personal life under wraps. However, the 50-year-old California-born Hollywood veteran ended all doubt about her sexuality earlier this month, during the 70th annual Golden Globes award ceremony.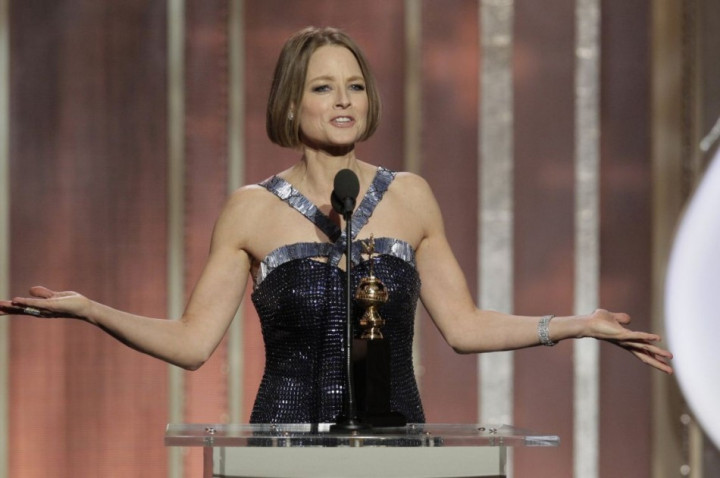 Foster received the Cecil B DeMille Lifetime Achievement Award and in her acceptance speech she thanked film producer Cydney Bernard, calling her "one of the deepest loves of my life, my heroic co-parent, my ex-partner in love but righteous soul sister in life".
The actress also said: "Thank you Cyd, I am so proud of our modern family, our amazing sons", re-igniting speculation over the identity of her two sons' fathers. Foster is mother to Charlie, 14, and Kit, 12, and a comment made during her acceptance speech has now focused attention on her friend and sometime co-star, Mel Gibson.
Jodie Foster said during her speech, apparently referring to Gibson: "You know, you save[d] me too", which might imply the 57-year-old Australian-American actor-director is her sons' father.
The New York Post quoted a genealogist as suggesting Charlie and Kit do, in fact, look like Gibson. However, neither Foster nor Gibson made any other comments on the matter, with the actress reportedly set to reveal the sperm donor's identity only when her sons are 21 years old.
Foster and Gibson became friends in 1994, when they starred together in Maverick. The Silence of the Lambs actress stood by Gibson during anti-Semitic controversies and allegations of abuse of his girlfriend, Oksana Grigorieva.
"He's so incredibly loving and sensitive," Foster once said of Gibson, adding, "I knew the minute I met him that I would love him the rest of my life."
Meanwhile, there is also speculation the father of Foster's children could be Hollywood producer and gay rights activist Randy Stone, who died in 2007.
"Randy told me that Jodie said she'll tell the boys who their father is when they're 21," Bates said, "He said he could never tell me because Jodie was his best friend. He said, 'Mom, I can't discuss this with you'. He told me he had had to sign documents, it was a secret he took to his grave, that was how much he loved Jodie."
"He said 'I can't break my promise to Jodie' - and he kept his promise to her," she explained.