John Cena wins over fans on Twitter as he proposes to Nikki Bella at WrestleMania 33 on live TV
Brie Bella shared an adorable video to congratulate her twin sister and the Divas champion.
John Cena was outstanding at WrestleMania 33. The powerful wrestler not only defeated rivals Miz and Maryse in a tag team match in Orlando on Sunday (2 April), but also won over millions of fans with one adorable gesture.
For a change, the 39-year-old proved that rumours can sometimes be true as he got down on one knee and proposed to his girlfriend and partner Nikki Bella on live TV.
"I have been waiting so long to ask you this," the 39-year-old professional wrestler said as he pulled out a diamond ring for his lady love. "Stephanie Nicole Garcia-Colace, will you marry me?"
Moved by Cena's perfect timing and the heartfelt proposal in the middle of the ring, an emotional Bella leaned in to kiss and embrace her new fiancé.
The 33-year-old wrestler – who goes by the ring name of Nikki Bella – was overcome by emotions and nodded her head in approval.
Soon after the heart warming proposal fans took to social media to praise the daring wrestler and his partner.
"#SUPERSHOUTOUT to @JohnCena and @BellaTwins with a hardy #Congratulations on your #Engagement. Prayers for a happy and healthy marriage," an excited fan tweeted soon after the incident.
Fans and followers twitted congratulatory messages to the engaged power couple.
"Omg, so cute how John cena proposed to Nikki Bella. hopefully soon he'll change his mind about babies (sic)" shared one Twitter user, while another added, "What will @mikethemiz and @MaryseMizanin make fun of now? The Proposal @BellaTwins @JohnCena finally happened #Congrats #TheACouple #miztv".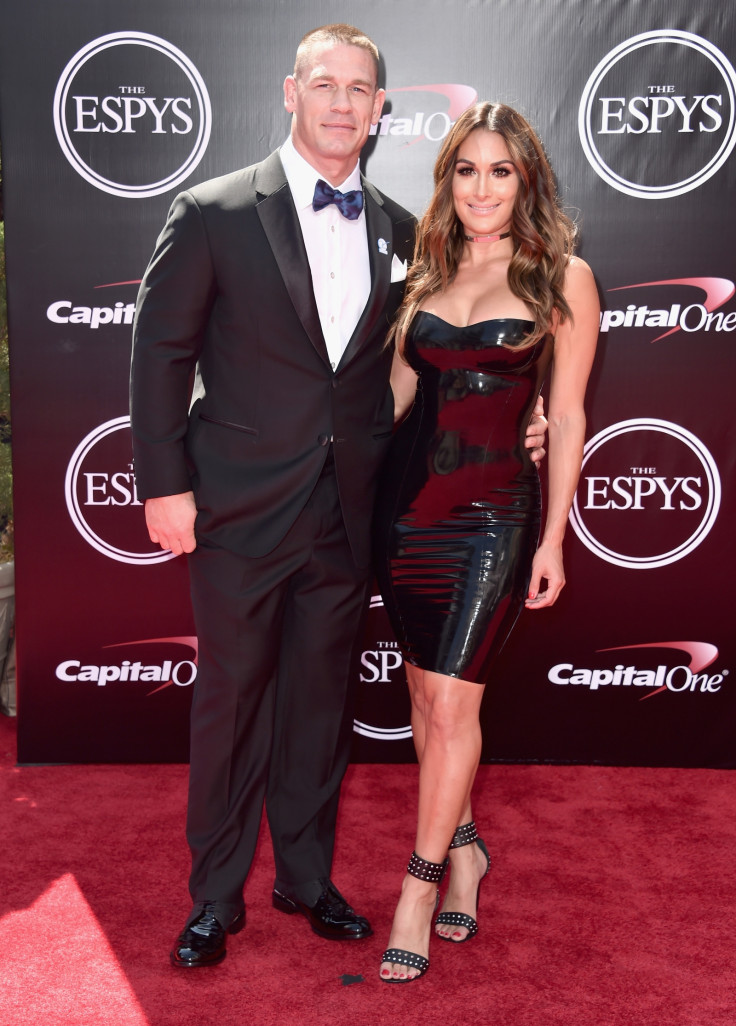 "@JohnCena just proposed to @BellaTwins while wearing cargo shorts, no shirt, & multiple wristbands. Love is alive and well, folks," read one of the many tweets.
While, the Divas champion looked all set to settle down with her long-time boyfriend, her twin sister and fellow wrestler Brie Bella shared a video to congratulate the two. "I can't even believe what I just saw," she says in the video. "We were freaking out... I kind of feel like they are already married and I have always felt that in my heart, but I know my sister has always wanted that proposal."
After assuring that she did not think Cena would propose to Bella in public, Brie admitted that she had heard rumours. "I can't believe it... we have been waiting for this moment and I am so excited," she added. "I love you Nicole and am so happy for you."
Below are celebrity and fan reacts to Cena and Bella's engagement:
© Copyright IBTimes 2023. All rights reserved.