John Cryan to be sole head of Deutsche Bank as co-CEOs resign following Libor scandal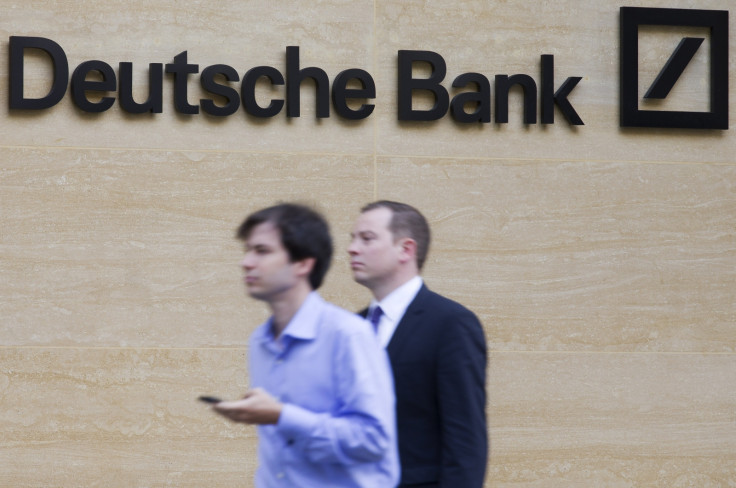 Deutsche Bank has announced that John Cryan will take over as sole chief executive following the resignations of former co-CEOs Anshu Jain and Juergen Fitschen on Sunday (7 June) amid a protest by investors over recurrent regulatory infringements and poor performance.
Cryan, who is British, was a former chief financial officer at UBS and has served on Deutsche's Supervisory Board since 2013.
He will replace Jain from 1 July and will take over from Fitschen when he departs after Deutsche's annual shareholders' meeting next May.
The resignations of the co-CEOs come as the bank is accused of a series of financial missteps that led to painful litigations and regulatory penalties, including a recent $2.5bn (£1.6bn, €2.2bn) fine over manipulating the Libor rate.
The bank is also facing probes over alleged mis-selling of derivatives, tax evasion and money laundering, while shareholders are angry with its continued lacklustre performance.
As if that wasn't enough, Fitschen is accused of giving false testimony in a long-running trial involving the heirs of the late media mogul Leo Kirch whose empire collapsed in 2002.
However, the supervisory board handed Jain and Fitschen responsibility for implementing a €3.5bn cost-cutting program, which was seen as a vote of confidence for the embattled co-chiefs.
However, some 39% of Deutsche shareholders voted against the new strategy, which fell short of dividing Deutsche's retail and investment banking operations into separate operations. The proposed cost-cutting operation also angered unions and the media in Germany because of the job losses that came with it.
All eyes will now be on Cryan to see whether he will overhaul the proposed strategy.
"Our future will be defined by how well we deliver on strategy, impress clients and reduce complexity. I look forward to beginning this work on July 1," Cryan said in a Deutsche Bank statement.
"John is not only a seasoned banker with extensive experience in financial matters but also espouses the professional and personal values required to advance Deutsche Bank and Strategy 2020. He knows the bank well, and we are convinced that he is the right person at the right time. We wish John and all of our employees success in this important next phase for the bank," said Paul Achleitner, chairman of the supervisory board.
© Copyright IBTimes 2023. All rights reserved.