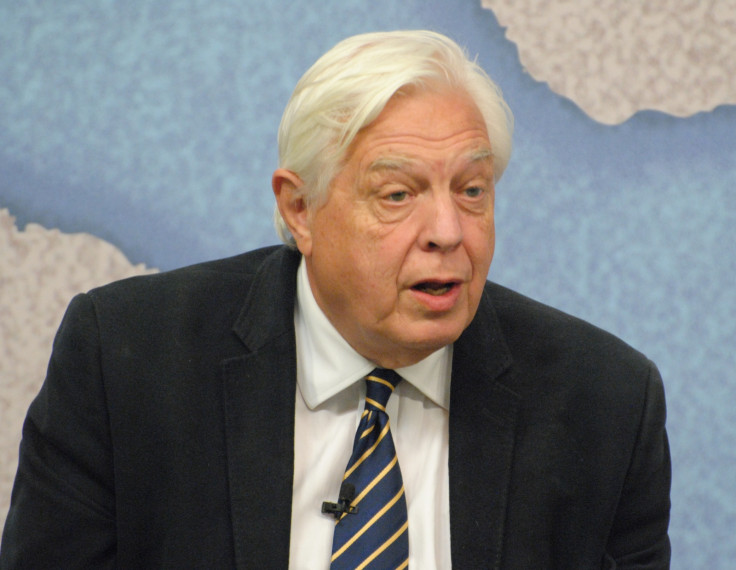 John Simpson says doctors once feared he had been poisoned by Russian assassins, the veteran broadcaster revealed at the Cheltenham Literary Festival on Saturday (15 October).
Simpson, who was taken ill last month with a case of serious food poisoning, said it was thought that he might have been poisoned with polonium on the orders of the Russian government.
Speaking about his new book, We Chose to Speak of War and Strife, Simpson said: "The doctors rather despaired of me and asked my wife as I was lying there unconscious 'Has he upset somebody?'"
Simpson whose health apparently rapidly deteriorated leading to a collapse at his Oxford home before being rushed to hospital, said: "There was a perception 'Could I have upset Putin?' Could somebody have come with a radioactive pill and dropped it in my tea?"
It transpired that the mystery illness had in fact been caused by a bowl of kedgeree, though doctors had considered the possibility that Simpson had suffered the same fate as former Russian KGB agent Alexander Litvinenko.
Litvinenko was the first confirmed victim of polonium poisoning in 2003. He was allegedly assassinated using the radioactive substance on the orders of Russian President Vladimir Putin.
Simpson, the BBC World Affairs Editor, has found himself in a number of hostile situations over his 46-year reporting career. Simpson has reported from war-torn countries such as Iraq, Kosovo and Zimbabwe, including an attack in Iraq in 2003 that left him with shrapnel wounds.
However, he told the festival that at the age of 72 he is no longer permitted by BBC bosses to attend dangerous conflict zones, after being detained for 24 hours in Damascus two years ago after he attempted to sneak into Syria.
"I confess I have not been to Aleppo. The BBC won't let me do that sort of thing nowadays. Or at least whenever I have suggested it."
Speaking about his career as a reporter, Simpson told the audience about the horrors of war, having reported on a total of 42. He said: "All of them are disgusting, all of them are horrible and always the wrong people suffer."