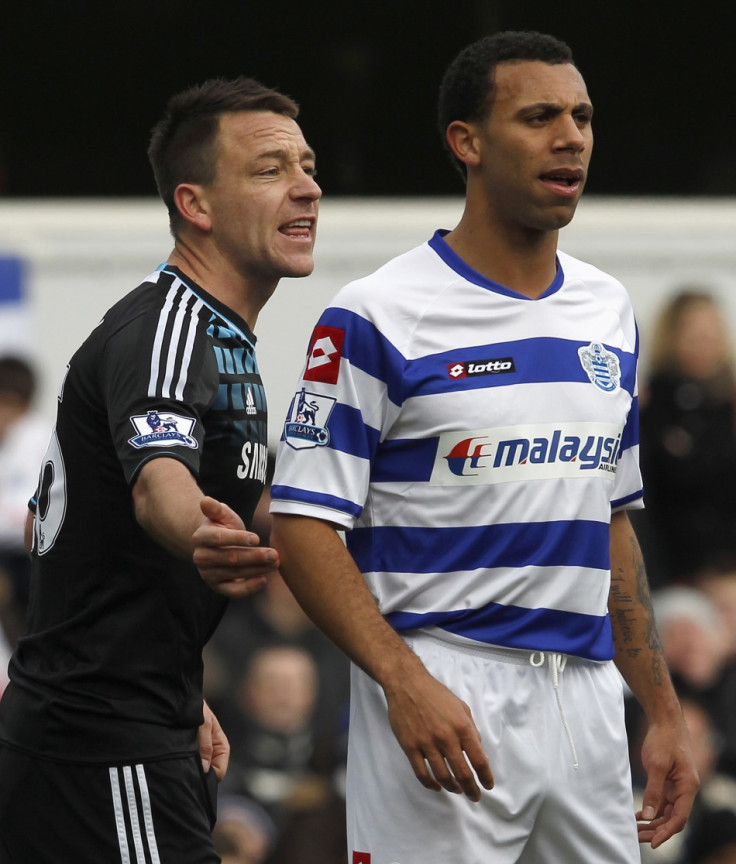 Chelsea and England defender John Terry is due to stand trial accused of racially abusing Queens Park Rangers defender Anton Ferdinand.
Terry, 31, was charged with a racially-aggravated public offence order for allegedly making an offensive comment to Ferdinand when the two teams played at Loftus Road on 23 October last year.
The Chelsea captain will appear at Westminster magistrates court later to stand trial. The trial is expected to last five days.
Terry faces a maximum fine of £2,500 if found guilty.
The decision to investigate the former England captain was made after a complaint from the public. Crown prosecutors decided he should face the summary offence.
His lawyer, George Carter-Stephenson, entered a not guilty plea on his behalf in February.
The trail was delayed by District Judge Howard until after Euro 2012 after he heard that a number of Chelsea players would not be able to appear as witnesses until after the football season.
As a summary offence under the Crime and Disorder Act, then case will be fully heard in a magistrates court.
Terry was dropped as England Captain by the Football Association following the accusations, a move which lead to the resignation of the then England manager Fabio Capello.
Terry won the Champions League and the FA Cup with Chelsea last season and was part of the England side that reached of quarter-finals of Euro 2012 being eliminated on penalties by Italy.