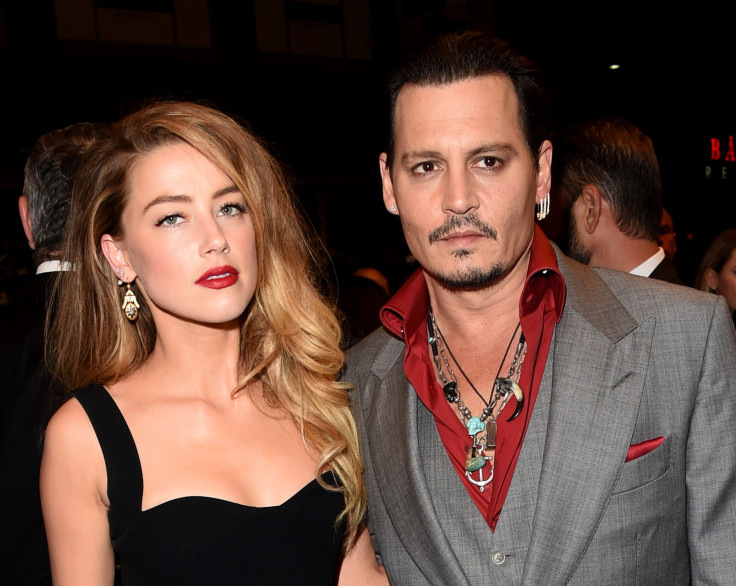 Johnny Depp and Amber Heard's high-profile divorce has taken a new turn. The Pirates Of The Caribbean actor has reportedly filed legal documents to protect their privacy. According to a report by E! News, the 53-year-old actor took this step after his estranged wife sought financial information, but refused to sign the confidentiality agreement proposed by him.
The gossip website's report quoted parts of the documents obtained from the Alice Through The Looking Glass star. It states that while Depp is prepared to produce all information and documents necessary for the financial evaluation, he wants a confidentiality agreement in place to protect the couple's privacy.
"Johnny does not dispute that Amber is entitled to the majority of the information sought in her discovery requests and subpoenas. He is willing to produce the documents necessary for Amber's evaluation," the report quoted the documents.
"He has asked, however, that a confidentiality agreement be executed prior to the production of documents in order to protect the parties's privacy."
It continued: "This case has been extraordinarily public since its inception. There have been daily articles in the domestic and foreign press about this proceeding and the parties's lives. Every detail of this action has been chronicled by the media and it has become one of the most heavily publicised celebrity divorces in recent memory."
Citing these reasons, Depp's team proposed the confidentiality document, but Heard reportedly refused to sign it, even after the actor agreed to revisions. "Amber has inexplicably refused to sign any agreement to maintain confidentiality in this action. Johnny has proposed two different versions of a confidentially agreement and has expressed his willingness to consider revisions and/or an alternate agreement drafted by Amber's counsel," the report mentioned.
Since Heard and her attorney have repeatedly denied signing the documents, "Johnny is therefore asking the Court to issue a protective order," claims another report.