Jon Snow to clash with traitor Theon Greyjoy in Game Of Thrones season 7? Leaked images hint at first conflict
Emilia Clarke, who plays Daenerys Targaryen, was previously spotted filming in Basque Country in Spain.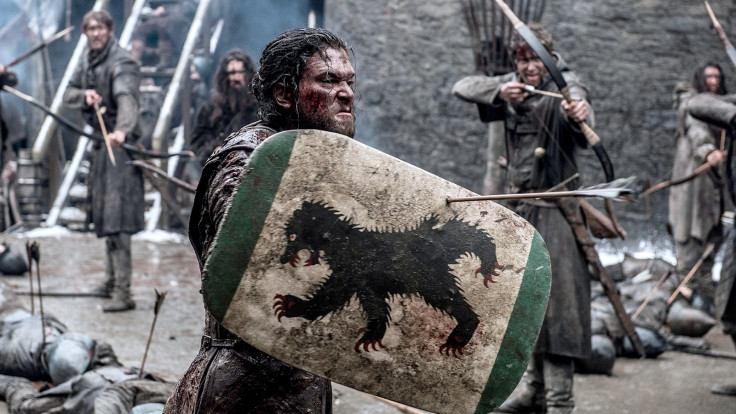 Alliances have formed, battle-lines have been drawn, and Jon Snow and Daenerys Targaryen have seemingly joined hands as the Great War looms ahead. Game Of Thrones fans can be sure of a conflict between the Dothraki, Starks and Lannisters in Season 7.
Recently-leaked Game Of Thrones set photos have been published by Daily Mail. If the images are any proof, the first clash of season 7 will involve none other than Jon Snow (Kit Harington) and the traitor Theon Greyjoy (Alfie Allen). Click here to see the pictures.
The epic reunion of the former (almost) brothers-turned-foes will take place on the shores of the fortress island of Drangonstone (Zumaia in Spain), where Theon is believed to be leading a group of Ironborn soldiers.
Having previously betrayed Rob Stark, which led to the massacre of the Stark family and friends including Rob's pregnant wife and mother Catelyn Stark during the Red Wedding, the Ironborn leader should definitely not expect a warm welcome from the new King in the North, Jon Snow.
And quite predictably, the former Lord Commander can be seen unleashing his fury on the reformed Prince. In the pictures, a furious Jon appears to be marching towards Theon before holding him by his scruff and raising him off the ground in a fit of anger.
Interestingly, the Greyjoy scion, who had earlier suffered the whimsical punishments of Ramsay Bolton, seems to have recovered as he stands taller and even resists the fury of the former Lord of the Night's Watch. Although, Jon and Theon's first meeting will lead to conflict, it might be possible that Jon eventually forgives the Ironborn as he helped rescue Sansa Stark from her abusive husband.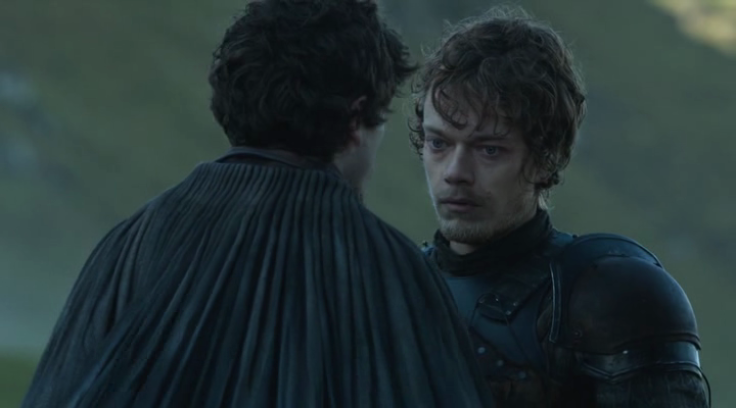 Apart from Harington and Allen, another GoT regular spotted at the Northern Spain island was Ser Davos Seaworth (Liam Cunningham).
Theon's arrival at the Drangonstone Island comes soon after Emilia Clarke, who plays Daenerys Targaryen, was spotted filming at Basque Country in Spain along with her trustworthy advisors Tyrion Lannister (Peter Dinklage), Missandei(Nathalie Emmanuel), and some Dothraki soldiers. A particular leaked image, showing a meeting between Tyrion and Ser Davos, hints at a major fan theory of a possible alliance between the Targaryens and Starks.

Most importantly, King Jon and Queen Daenerys' union, if and when it happens, will be a high point of Game Of Thrones season 7 as it symbolises 'A Song of Ice and Fire'.
What do you think will happen if Jon, Daenerys and Theon come face to face? Tell us in the comments below.
© Copyright IBTimes 2023. All rights reserved.