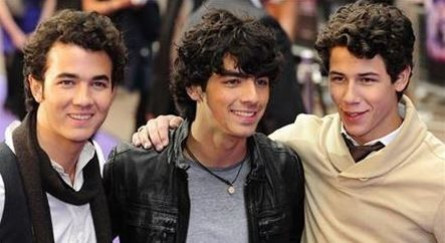 The Jonas Brothers – Nick, Kevin, and Joe – have officially announced their split as a band.
The group confirmed the news of their break-up through a touching letter on Facebook, thanking their fans for their love and support.
"It is with heavy hearts that we confirm that our time as the Jonas Brothers is over," the band wrote, "This decision has not come lightly, and we know that many of you will be disappointed. The time has come for us to move forward on individual career paths. We have been a band of brothers for 10 years and are now choosing simply to be brothers. Going forward, you can expect exciting things from each of us, and we will of course continue to support each other in all things."
"We would like to say THANK YOU to everyone who has supported and inspired us through the years, and stood by us in this difficult decision. We feel and appreciate your love."
"You will always be the best fans in the world," the post concluded.
This comes after they cancelled their tour last month, two days before it was due to begin.
"There is a deep rift within the band," their spokesman, Jesse Derris, told People then. "There was a big disagreement over their music direction."