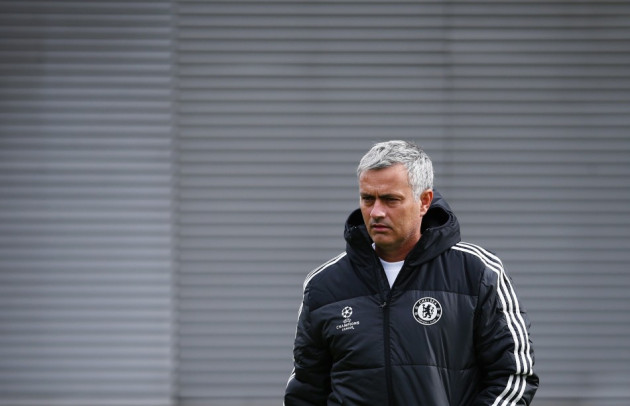 Chelsea boss Jose Mourinho says Sunday's visitors Manchester City's substantial spending in recent transfer windows makes them overwhelming favourites for the Premier League title this season.
City, champions in the 2011/12 season, have spent in excess of £230m in the transfer market in the past three years and are the bookmakers' tip to land a second title in three terms.
Manuel Pellegrini's side travel to Stamford Bridge on Sunday trailing Chelsea by one point and leaders Arsenal by three after just eight games but Mourinho says City's grand spending makes them stand-out candidates to win the title.
"You have to say that [that City are favourites due to their spending]," Mourinho said. "We were told that in 2005. You have to say yes.
He added: "Everybody is making it tougher. Arsenal, Tottenham, Liverpool. The last champions is Manchester United and Manchester City.
"Manchester City aren't just one of the last champions, they are a team who season after season have been getting better and better and better. This season we can improve in relation to last season.
"Tottenham have made a tremendous investment, Arsenal are playing well and Liverpool are playing once a week which is an advantage."
Pellegrini is without captain Vincent Kompany for the visit to west London, with the Belgium international having failed to recover from a groin injury which ruled him out of the wins against West Ham United and CSKA Moscow.
Despite being surprised by Kompany's absence, Mournho is refusing to be buoyed given City's defensive resources.
"It is a surprise to me because I thought he was going to play," the Chelsea manager admitted. "But it does not change anything.
"The team that have Nastasic and Lescott and Richards and Garcia, they are four players who can play central defence."
Mourinho stated prior to the season that as many as six sides could be in the title shake up come the back end of the campaign and the boss insists everyone from medical staff to the supports can contribute to Chelsea claiming the title.
"What can make the difference is everything and everybody," he explained.
"The medical department that recovers a player one week in advance, the board that gives great support and great stability.
"The fans that travel to support the team away. The manager that is more or less talented in some difficult moments and a little luck. All those together."