The estate of Nazi war criminal Joseph Goebbels is taking legal action against publisher Random House for the use of extracts from his diary.
Random House Germany and its imprint Siedler are being sued over the biography on Adolf Hitler's minister for propaganda by Cordula Schacht, a lawyer and daughter of Hjalmar Schacht who served as Hitler's minister of economics between 1934-1937. Hjalmar Schacht was acquitted of war crimes at the Nuremberg tribunals held after World War Two.
Schacht owns the rights to Goebbels' diaries which he wrote between 1924-1945.
Random House had agreed to pay 1% of the net retail price to Goebbels' estate, but has since retracted this, saying it has moral objection to paying money to a war criminal's estate.
Speaking to the Guardian, Rainer Dresen, general counsel of Random House Germany said: "We are convinced that no money should go to a war criminal."
Payment would control history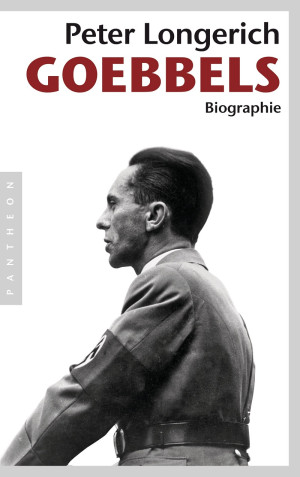 Recounting his astonishment when he was contacted by Schacht for payment, he said: "I did not want to believe that anyone can claim royalties for Goebbels' words".
Dresen said that Hjalmar Schacht had assisted Hitler to finance "his preparation of war".
Penguin House UK and its imprint Bodley Head is set to publish the biography of Hitler's propaganda mastermind, authored by Peter Longerich, on 7 May.
Longerich, who is the professor at Royal Holloway's Holocaust Research Centre warned against a private person controlling key historical documents.
"If you accept that a private person controls the rights to Goebbels' diaries, then – theoretically – you give this person the right to control research," the University of London academic said.
"Control of the rights could have included an inspection of the manuscript before publication, which did not happen in this case. But generally speaking we cannot allow such control from private persons, whatever their interests are," he added.
"In this case, we are dealing with the daughter of a cabinet colleague of Mr Goebbels. This is an absolutely unacceptable situation. It's a question not only of morality, but of professionalism for a historian."