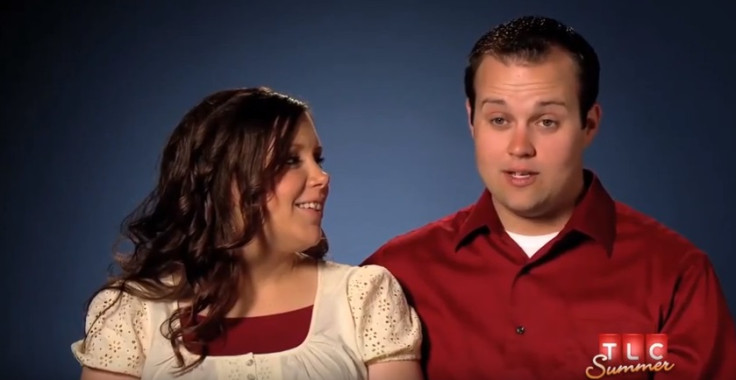 Josh and Anna Duggar are slowly making a comeback on social media. After wishing his 4-year-old son a happy birthday last week, the disgraced son of Jim Bob and Michelle Duggar reappeared on a YouTube video shared by his wife's brother-in-law.
The video was shared by the parody account of the Duggar family, Pickles4Truth, which claims this might be the first time the eldest son of the 19 Kids and Counting family has been filmed in two years.
"This video may be the first time we've seen Josh on film since he was spotted in an airport right after the molestation scandal broke. That was over two years ago," the Facebook account says in the post.
In the video, Josh is seen with his heavily pregnant wife and four children as they reunite with Anna's family to surprise her mother on Mother's Day.
The video was shared by Josh's brother-in-law David Keller with the description that reads: "Everyone enjoys a pleasant surprise once in a while. For the Kellers, they had never been able to successfully pull off a surprise. This year, several of Priscilla's siblings got together and planned a way for everyone to converge on the little home in Florida for a grand surprise."
After the shocking revelation of the sexual abuse and Ashley Madison cheating scandal, the 29-year-old remained out of public eye for several months.
The reality star recently stirred controversy by playing victim in the sexual abuse case by claiming he was forced to relive painful memories after his name was made public. Josh and Anna have previously admitted of undergoing marriage counselling to sort out trust issues between them.
However, in the YouTube video, he appears to have moved on from the controversies and seems to enjoy family life with wife Anna and his four children. The couple is expecting their fifth child. Unlike the daughters, the Duggar family has chosen to not reveal too many details about 28-year-old's pregnancy.