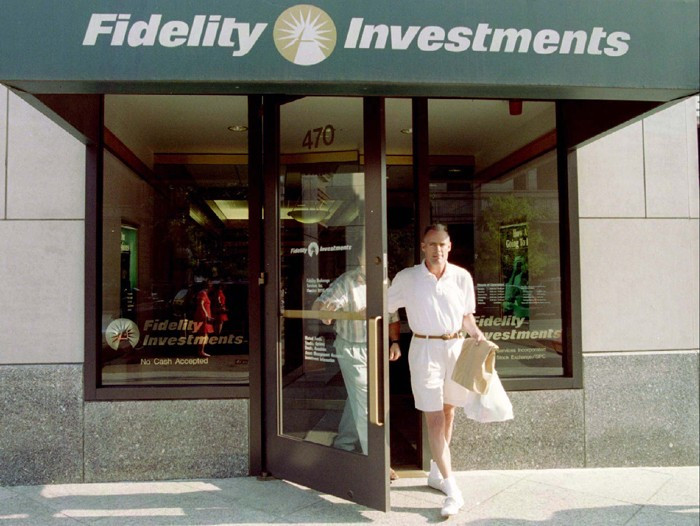 Mutual fund Fidelity Investments was one of the 13 financial institutions targeted by hackers who stole customer data at JP Morgan.
The Financial Times, citing two people familiar with the matter, reported that JP Morgan hackers targeted the company, which is home to thousands of American retirees' accounts. However, there is no indication that customer data was stolen.
"We have no indication that any Fidelity customer sites, accounts, information, services or systems were affected by this matter," a Fidelity spokesman told the newspaper.
"We take security very seriously and closely monitor the online environment. Fidelity has a range of safeguards and multiple layers of security in place to protect customer accounts and information, our sites, and systems. For security reasons, some of these protections are visible, some are not. Beyond that, for security reasons, it's our practice not to comment on details of specific matters."
The attacks, reportedly originating in Russia, are believed to have been launched on over a dozen targets, the FT added.
JP Morgan, the largest US bank by assets, earlier said the cyber attack on it this summer actually affected 76 million households and seven million small businesses - much more than the one million accounts the bank previously believed had been affected.
The bank said in an SEC filing that unknown hackers made use of an employee password to crack one of its servers and stole customers' contact information, including names, email addresses, phone numbers and addresses.
The hackers were unable to obtain information on customer accounts, such as account numbers, passwords and social security numbers or dates of birth, according to the bank, which added customer money is "safe".
The Wall Street Journal subsequently reported that a number of financial institutions had seen traffic from the suspect computer addresses linked to the hackers, but that they did not believe they had been breached.
The hackers were apparently "probing" or searching for weaknesses on their systems, the newspaper said.
The US investigators said they remain doubtful about the extent of the hackers' access at the US financial institutions.