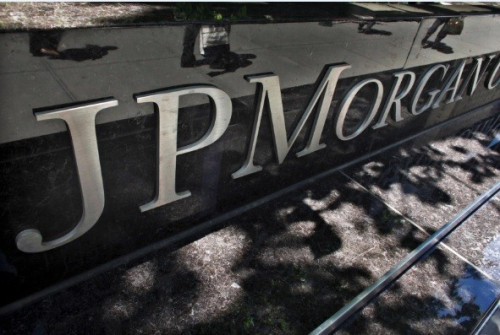 Senior staff at JPMorgan raked in £2m in 2012 on average despite the Wall Street giant being hit by billions of dollars worth of fines, settlements, refunds, and litigation woes.
JPM is under European Union (EU) obligation to publish pay details of those who take and manage risks, dubbed 'code staff', in a bid to stay compliant with new regulations.
It revealed that 126 London-based staff were paid out of a total pot of £263.8m (€318m, $437m) in 2012.
This comprised of £41.1m in cash and £222.7m in bonuses, although the 50% of the bonus pool cannot be sold for two years meaning that the total end pay packet could be higher than today's face value calculation.
Although the remuneration amount for code staff may be seen as hefty, the pay pool is down from an average of £2.2m per employee in 2011.
It added that it made record profits of £12.7bn in 2012, up 12% from 2011.
JPM's rival Goldman Sachs revealed on 31 December that code staff reeled in an average £2.7m in 2012.
According to a recent report by the European Bank Authority (EBA), 2,714 bankers earned more than €1m in the United Kingdom during 2012.
Germany came a distant second, with 212 bankers earning a seven-figure euro salary.
Third on the list was France with 177, Italy was fourth with 109 and Spain was fifth with 100.
Under EU regulation, UK banks revealed their code staff remuneration plans earlier this year.
Barclays revealed it paid 393 code staff an average of £1.3m, while Royal Bank of Scotland paid 368 code staff an average of £701,000.