Judi Dench has revealed that she got her first-ever tattoo when she celebrated her 81st birthday in 2015. The Oscar winning actress said that her tattoo was meant to be her motto.
The James Bond actress told The Mirror that her tattoo has the words Carpe Diem inked on to her wrist. "That's my motto: seize the day," Dench said about her tattoo. "There's an Indian symbol that I like which supposedly represents life and love and everything," she said.
Dench admitted that she was always keen on getting a tattoo and her 43-year-old daughter Finty was the one who gifted her the tattoo on her birthday.
"Finty gave it to me for my 81st birthday – she's wonderful with surprises," Dench said, adding that she had always been "tempted to have a tattoo to mark my birthday. Finty's very keen on me having one."
Dench, however, said she was a bit hesitant about getting a tattoo when one of her colleagues jokingly told her that a spelling mistake could contort the ink to mean something totally different.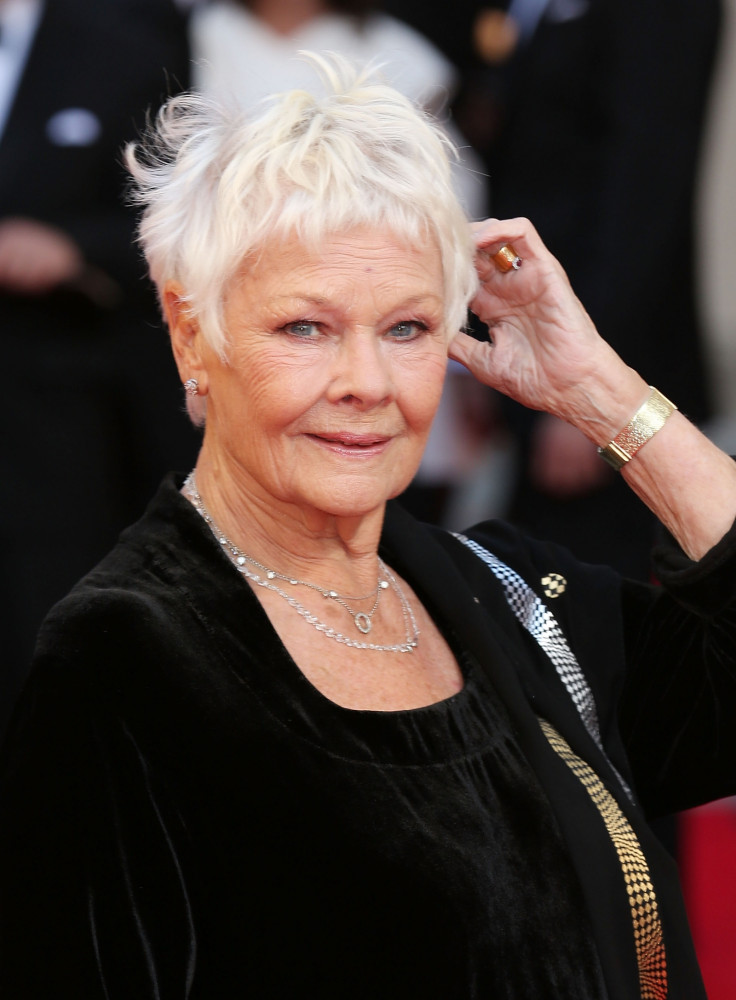 "One of the cameramen who worked on 'The Second Best Exotic Marigold Hotel' told me what it meant, but I'm a bit nervous in case I'm being set up..." Dench said. "It might be unbelievably rude!"
Dench hinted that her tattoo was a way of showing her determination of staying young but admitted age was catching up with her. In 2015, she revealed that she was losing her vision due to macular degeneration.
"I have macular degeneration, which means treatment every six weeks, but you just have to settle for it," she said. "I just want to go on being mobile really and able to do things. I'm not going to be beaten by my eyes for instance," she said.
"On my scripts, my font is point-size 22, so you can imagine...if we're doing a sonnet of 14 lines, all the others will have one page and I'll have 14," she said. "It's ridiculous, it's a farce, but I'm not going to give in."