Julia Louis-Dreyfus has revealed that she has been diagnosed with breast cancer. The award-winning Veep actress posted a statement regarding her condition on Twitter on 28 September.
"1 in 8 women get breast cancer. Today, I'm the one," she wrote. "The good news is that I have the most glorious group of supportive and caring family and friends, and fantastic insurance through my union."
The 56-year-old went on to use her announcement to voice support for government-supported health insurance that could help other women suffering from the same condition. "The bad news is that not all women are so lucky, so let's fight all cancers and make universal healthcare a reality," she added.
Friends, other celebrities and fans immediately voiced their support for the Seinfeld star, following the announcement.
"Our love and support go out to Julia and her family at this time," HBO said in a statement. "We have every confidence she will get through this with her usual tenacity and undaunted spirit, and look forward to her return to health and to HBO for the final season of Veep."
"We Veeps stick together. Jill and I, and all of the Bidens, are with you, Julia," former US Vice President Joe Biden tweeted, alongside a photo of the actress and him. Veep co-star Tony Hale retweeted Dreyfus' post with the line: "We love this woman".
Rosie O'Donnell — who had her own cancer scare in 2010 after two lumps were found in her breasts — voiced her support for her fellow comedienne. "Sending love to Julia Louis-Dreyfus," she wrote.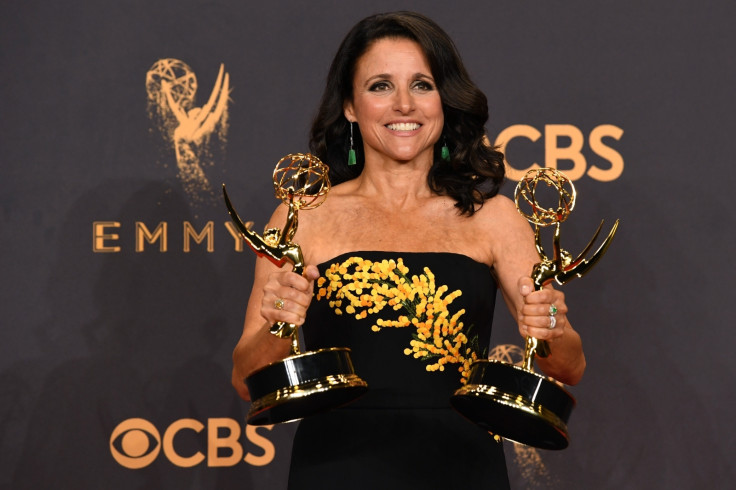 British actor Adam Best commended Dreyfus for mentioning less-fortunate women in her post. "Few people could get diagnosed with cancer and immediately think of others instead of themselves," he tweeted.
Christina Applegate, who had a double mastectomy back in 2008 after being diagnosed with breast cancer wrote that she was ready to offer support to the actress if ever required. "Mama, find me. Let's talk if you want," she offered.