Victoria Station Gang Killing: Junior Bayode is 17th Person Convicted over Sofyen Belamouadden Death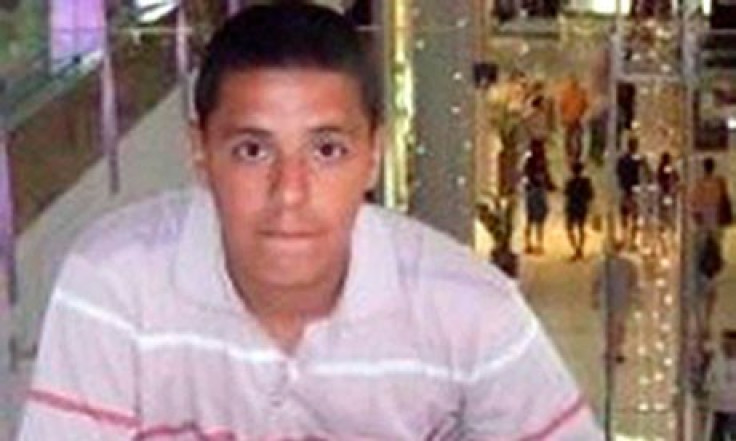 The last defendant to stand trial for the 2010 killing of 15-year-old Sofyen Belamouadden at Victoria Tube Station in London has been convicted of manslaughter.
Junior Bayode, 19, was found guilty at the Old Bailey for his part in the teenager's death. He was also found guilty of conspiracy to cause grievous bodily harm.
The jury failed to reach a decision on a charge of murder.
Bayode was 16 when he and a group of youths chased Sofyen through busy Victoria Station during rush hour.
Sofyen was stabbed nine times in front of hundreds of commuters following a confrontation between pupils of two west London schools in the area.
Described as a promising footballer, Sofyen died from wounds to his heart, lung and major blood vessels. The attack lasted 12 seconds.
Bayode was one of the group armed with a knife during the attack, the court heard. The jury was told he used the knife against Sofyen as the victim lay on the ground.
The defendant denied murder, claiming he had tried to control the mob once it had got out of hand. He is the 20th person to stand trial for the 15-year-old's murder and the 17th to be convicted.
In April, Obi Nwokeh, 19, Christopher Omoregrie and Samson Odegbune, both 18, were given life sentences for murder, and ordered to serve a minimum of 18 years.
Victoria Osoteku, 20, the only woman charged in the case, was sentenced to 12 years, along with Adonis Akra, 18, Samuel Roberts, 19, and Femi Oderinwale, 18, for manslaughter.
Another nine youths received sentences for lesser offences, including conspiracy to commit grievous bodily harm. Three others were acquitted.
© Copyright IBTimes 2023. All rights reserved.