Just Eat delivery creep promises customer 'see you next time' - company offers £5 voucher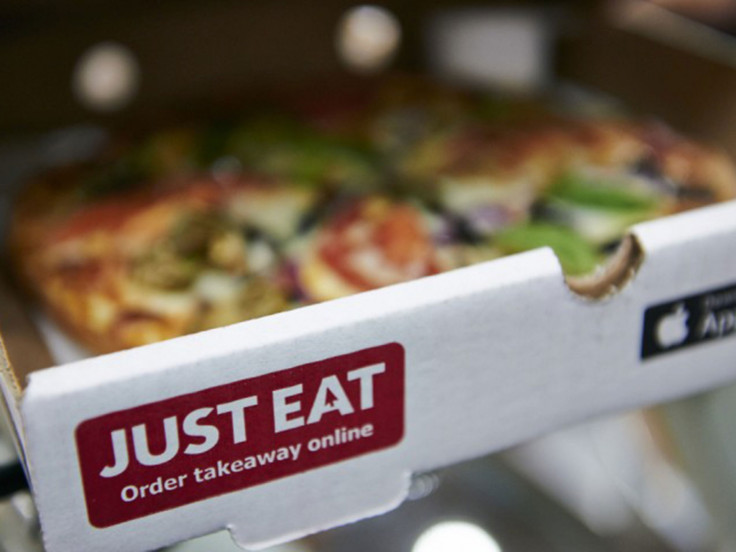 KEY POINTS
Just Eat initially only offered the customer a £5 goodwill voucher, before upping the offer to £10.
More than 100 women have reportedly come forward with similar experiences.
A woman who shared unsolicited flirtatious messages she received from a Just Eat takeaway driver on her personal phone number has since received more than 100 messages from people sharing similar stories of "creepy" privacy breaches.
Her driver introduced himself as "a fan" before saying "I'm the guy [who] delivered your meal. Sorry. You enjoy your meal." He then told the customer to "tell me" if she has a boyfriend because he did not want to "make any problems".
He finished the conversation by writing: "Good night bby see you next time when I get your meal," with a kissing lips emoji.
Michelle Midwinter shared the WhatsApp messages on Twitter alongside Just Eat's responses on live chat to her complaints, saying: "They don't really seem to take it seriously do they?" The Information Commissioner's Office (ICO) has confirmed it may have been a data protection breach.
The Just Eat adviser tells Midwinter that the "best thing to do" is leave the restaurant feedback to help them improve their service. The adviser then says Just Eat does not have a complaints department and offers a £5 goodwill voucher "for the inconvenience".
When Midwinter objects, saying "it's not an 'inconvenience' it's absolutely outrageous and disgusting behaviour," Just Eat increases the offer to a £10 voucher.
Explaining why she contacted Just Eat rather than the restaurant itself, since the driver is an employee of a Just Eat partner, she said: "I didn't feel comfortable contacting the restaurant directly. After having my privacy/trust broken in the first place, I wasn't sure I could trust the restaurant. So I went to the service I used so they could deal with it for me."
Numerous women shared their shock, with many revealing the same thing had happened to them. One Twitter user said: "Same thing happened to me and they just said to me "what would you like us to do?" It's ridiculous!!" She added that she had not even been offered a voucher, and that her delivery driver had actually passed on her number to another employee.
Another woman said a driver had messaged her on Facebook Messenger, describing it as creepy, and a third said a taxi driver had done the same thing. Midwinter said she had received more than 100 messages with similar stories since posting her tweet on Monday (15 January).
She tweeted: "That escalated quickly. I am astounded by the amount of females who have contacted me saying a similar thing happened to them. This is no longer about my personal experience, this is about privacy law and safeguarding females. This is clearly a huge problem and it needs to stop." The stories were mainly about different companies, but also some other Just Eat companies.
In a statement, Just Eat told IBTimes UK: "The safety and wellbeing of our customers is extremely important to us and we were deeply concerned to hear about this incident. Whilst the restaurants on our platform are independent from the Just Eat business, we hold ourselves to high standards and in line with these, we would expect all drivers associated with our restaurant partners to act responsibly and respectfully at all times.
"This driver has acted in a way that does not represent Just Eat and our core values. We are investigating this with our restaurant partner and are also speaking to this customer offline and if the customer decides this is a criminal matter and reports it to the police, we will of course assist the police with any investigation.
"Along with our restaurant partners we take the safeguarding of customer data extremely seriously. We share information with our restaurant partners solely for the purpose of facilitating delivery and are continually reviewing our practices to ensure our policies and practices are robust."
Regarding the handling of Midwinter's initial complaint, the spokesperson said: "We are appalled by the way this was handled when the customer initially made contact with our customer care team. This lacked empathy and does not reflect our policies or the way Just Eat would expect something like this to be dealt with.
"We have established procedures for dealing with customer complaints including escalations and compliance teams who will step in if an issue is not resolved satisfactorily on first contact. We are looking at our procedures to understand why incorrect and inappropriate information was given out to the customer on this occasion. We have highlighted this with our Customer Care Senior Management team, who will review the incident, and ensure appropriate action is taken to ensure this doesn't happen again."
A statement from the ICO confirmed it is aware of the incident and looking into it. "If a customer's phone number is used for reasons for which it was not originally taken, it could be a breach of the Data Protection Act," they said. "Organisations have a legal duty to make sure personal data is only used for the purposes for which it was obtained."
The incident came just weeks after a Reddit user claimed a T-Mobile employee texted her 20 minutes after she left his store, asking her to "hang out and smoke" with him and apologising for being "a little unprofessional". She said: "Now if this were any other in-person scenario I wouldn't have cared, but he used my personal information to directly contact me.."
T-Mobile's executive vice president Jon Freier said in a Reddit post: "It's completely unacceptable and this kind of behaviour won't be tolerated."